Preset Customization
The Preset Customization allows you to tailor each imaging Preset to your specific needs by saving your preferred settings for Gain, Depth, and Menu Tools.
How it works
Select the desired Preset for customization from the Applications Dropdown

Adjust any of the following parameters to your needs:

Gain

You can select to enable the AutoGain Feature or set the Gain sliders to specific a Gain level to serve as Default for future exams using the customized Preset

Depth

A specific Depth threshold can be set for subsequent examinations that require a predefined depth.

Menu Tools

Tools such as Center Line, Eco Mode, Dynamic Range, HD Zoom, and more can be selected to be enabled or disabled as default for the customized Preset

Save your imaging settings by tapping the Applications Menu and tapping the save icon.

A message will be displayed notifying the settings that have been saved. Next time you access this Preset your custom parameters will be saved.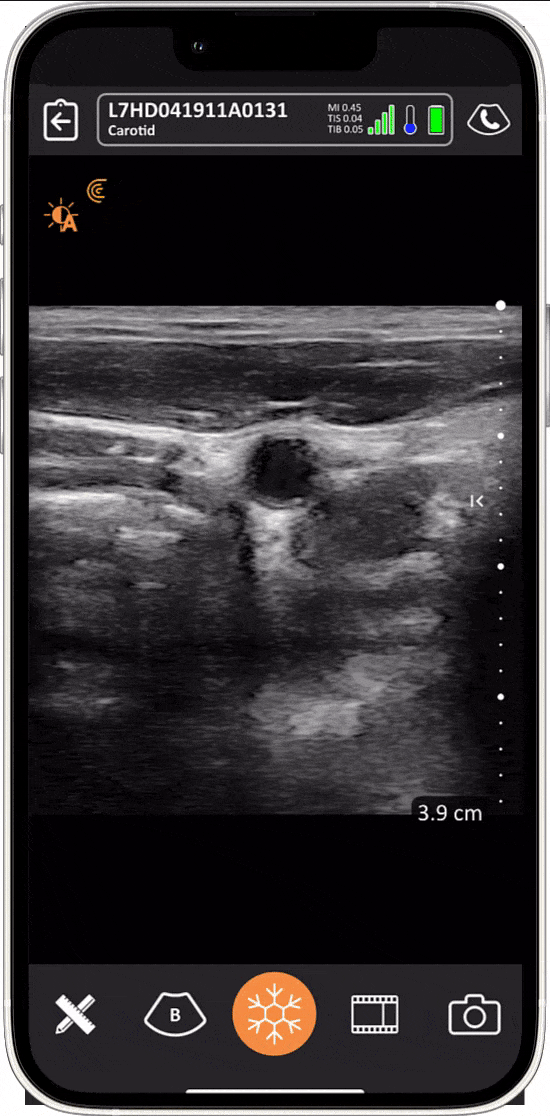 Note: Saved customizations can be reset back to original in the Settings Menu -->Application Reset
Preset Customization
The Preset Application Management tool allows tailoring your workflow selections with a new easy-to-use interface to customize imaging presets. Save time between examinations by only showing the relevant presets for your practice. T
How it works
Simply tap the filter icon located at the top of the Applications Menu to enable the Preset Management interface.

Tap the eye iconto hide/display Presets

Save a custom Preset by pressing the save button

and Restore Preset defaults by tapping the restore button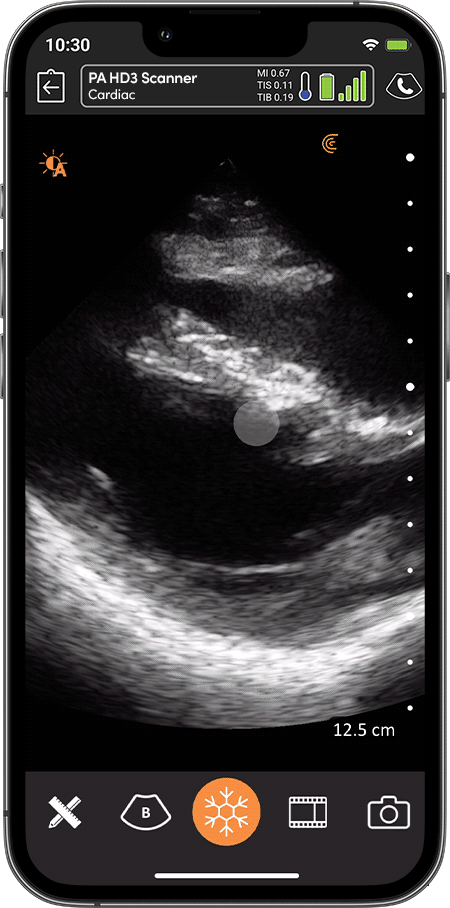 Note: Improve workflow by having the option to only visualize the presets relevant to their practice.