A great tool to hold your scanner and charge at the same time so there is no need to take the battery out unless cleaning and disinfection are needed. Place the scanner (with battery installed) into the dock located at the front of the​ Clarius 2-in-1 Charging Station HD. Ensure the Clarius logo is facing out when in dock as shown below.​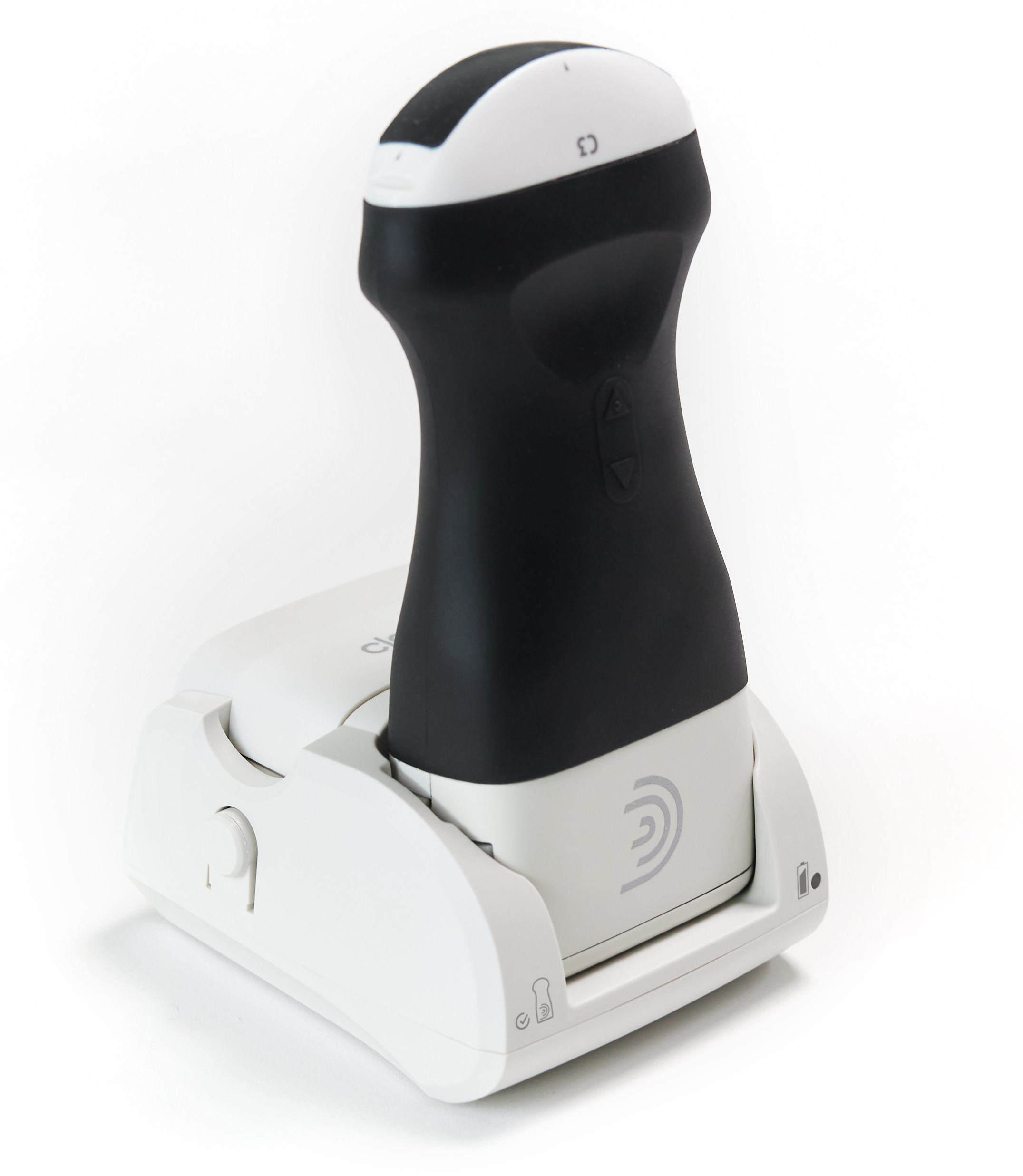 The scanner LED will indicate the charge level of the battery in the scanner when standing on the charging station:​
• Red: 0-30%​
• Orange: 30-65%​
• Blue: 65-95%​
• Green: 95%+​

When the spare battery is inserted in the 2-in-1 Charging Station battery bay, the LED on the right side of the charging station will indicate the charge level of the spare battery:​
• Red: 0-30% ​
• Orange: 30-65% ​
• Blue: 65-95% ​
• Green: 95%+ ​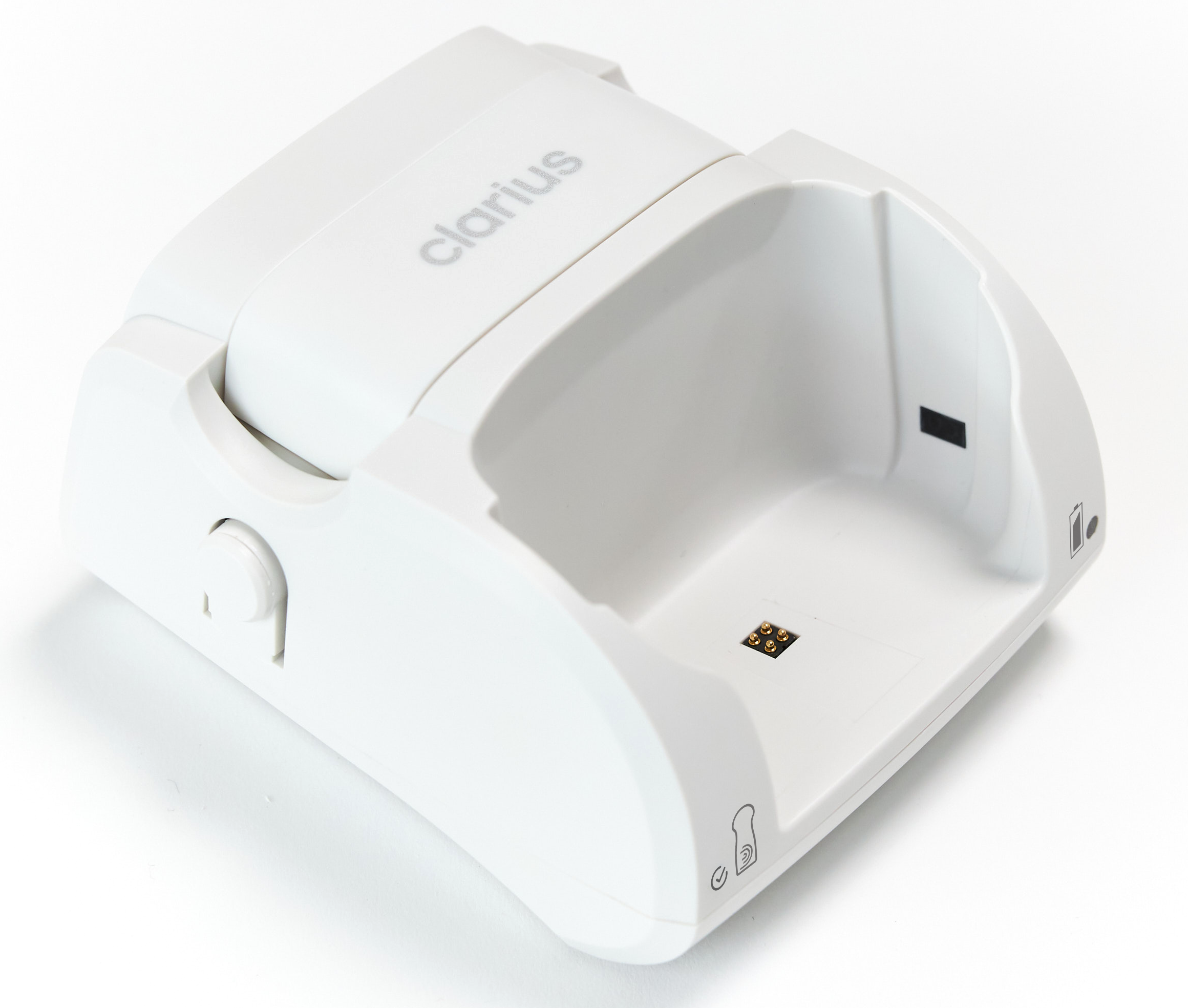 It takes approximately 1 ½ hours for an empty battery to fully charge.​ If you do not see any light at all after having them both plugged in for the next 10 minutes, ensure to check if the scanner is charging while docked (scanner LED indication) by itself.
Charging Station Additional Feature
Additional settings in the Clarius app allow taking further advantage of the charging station by allowing to keep the scanner awake while charging, start imaging upon removal from the station, and the option to set an alarm when the scanner is undocked. For a short video tutorial, please visit the Clarius Classroom on its charging station feature.