Clarius has identified the most versatile, small footprint, and mobile configuration for Healthcare institutions. Recommended items can be acquired through third parties. Suggested equipment is described below:
Tryten Nova Pro
The workflow in healthcare institutions often requires a higher degree of mobility to improve clinical outcomes. Equipment must easily travel along with multiple departments and rooms without blocking other essential equipment. Furthermore, mobile equipment must be cable-free to provide a completely wireless experience. Finally, ergonomics are highly important for clinicians to have a high degree of motion while performing ultrasound scans and keeping image visualization on a visible range. Within these constraints, we highly suggest the Tryten Nova Pro - Clarius configuration.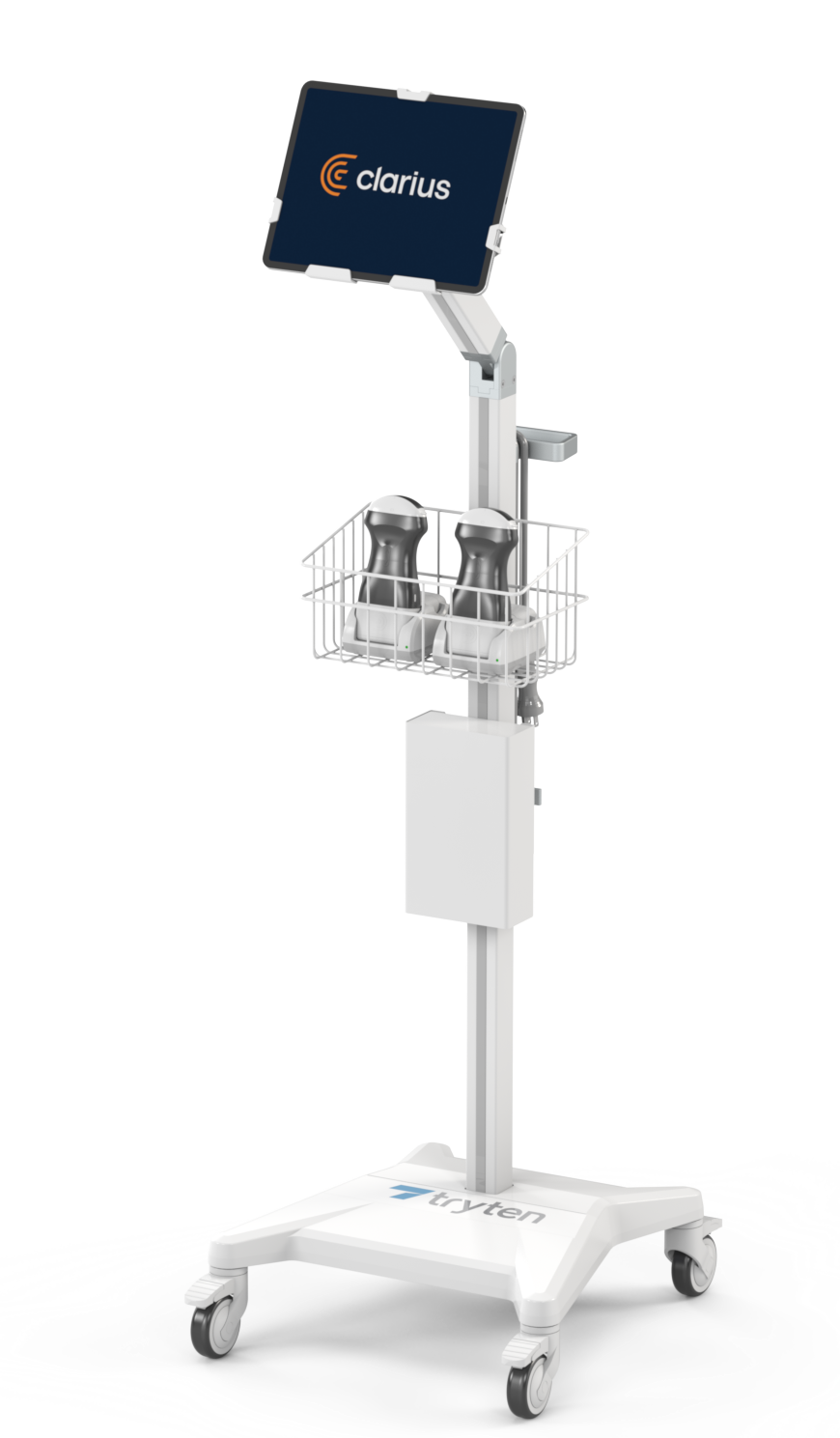 Description
Height-adjustable articulating arm between 44.4" – 55.4"

OmniTab Universal Tablet Security Bracket, lockable & includes 2 user keys ("without a case" adaptable sliders), supports tablet weight up to 3.5lbs

Tablet tilt 60 degrees, horizontal pan 180 degrees & rotation around axis 360 degrees

Integrated ergonomic handle

Whisper-quiet, locking, swivel casters

Integrated cable management

Large Utility Box

Wire-frame Basket

Extension cords and set of wider sliders for protective case sold separately

Tip-Resistant with IEC 60601 compatibility

Fully wipeable, medical-grade

Ships in one box, Assembles in under 60 seconds

Manufactured under ISO 9001:2015 Quality Management System

Constructed with best-in-class, durable materials:

Anodized aluminum

Powder-coated aluminum

Cycoloy plastic

Approved in operating rooms

5 Year Warranty
iPad Pro (12.9.")
Having sharp image quality is critical for healthcare professionals to make a timely and accurate diagnosis. Anatomies are better visualized when a large display is used. Clinicians can enjoy having a high-resolution image quality only achieved by Clarius' wireless scanners comparable to high-end ultrasound machines. Furthermore, patients and healthcare professionals can visualize ultrasound images while the examination is being conducted.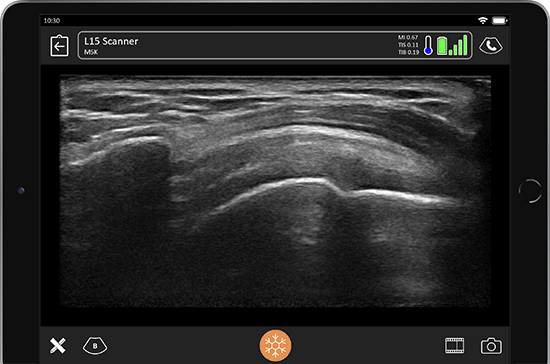 Note: Source the 12.9" iPad Pro at Apple
Recommended items
Recommended items listed below may be used:
Once items have been sourced and received. The next step is to set them up, please visit our next guide to do so.