The Clarius HD scanner has 2 programmable buttons, defined as Button Up and Button Down. There are many programming options for each button, with the defaults set to:
Button Up (Pointing towards battery): User Defined
Button Down (Pointing Towards Patient, tactile bump): Freeze
To modify the function of a button, access the Button Settings within the App Settings page and choose your desired function. Each button can be programmed for a single, double, triple, or quadruple click, as well as a 3-second hold function.
When the scanner is being seen by the App, pressing any button will start up the device. This function can be disabled through the Button settings page. Similarly, the default 3-second hold function for the Down button will power down the device.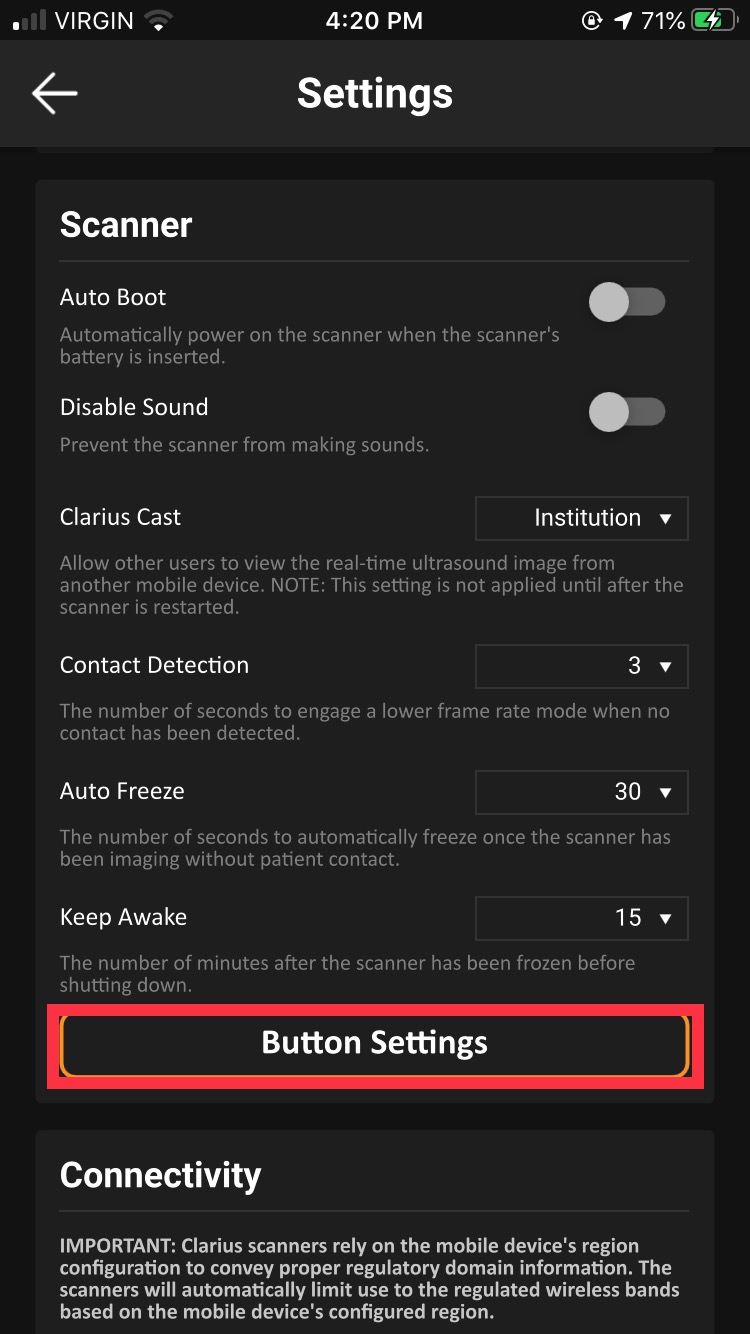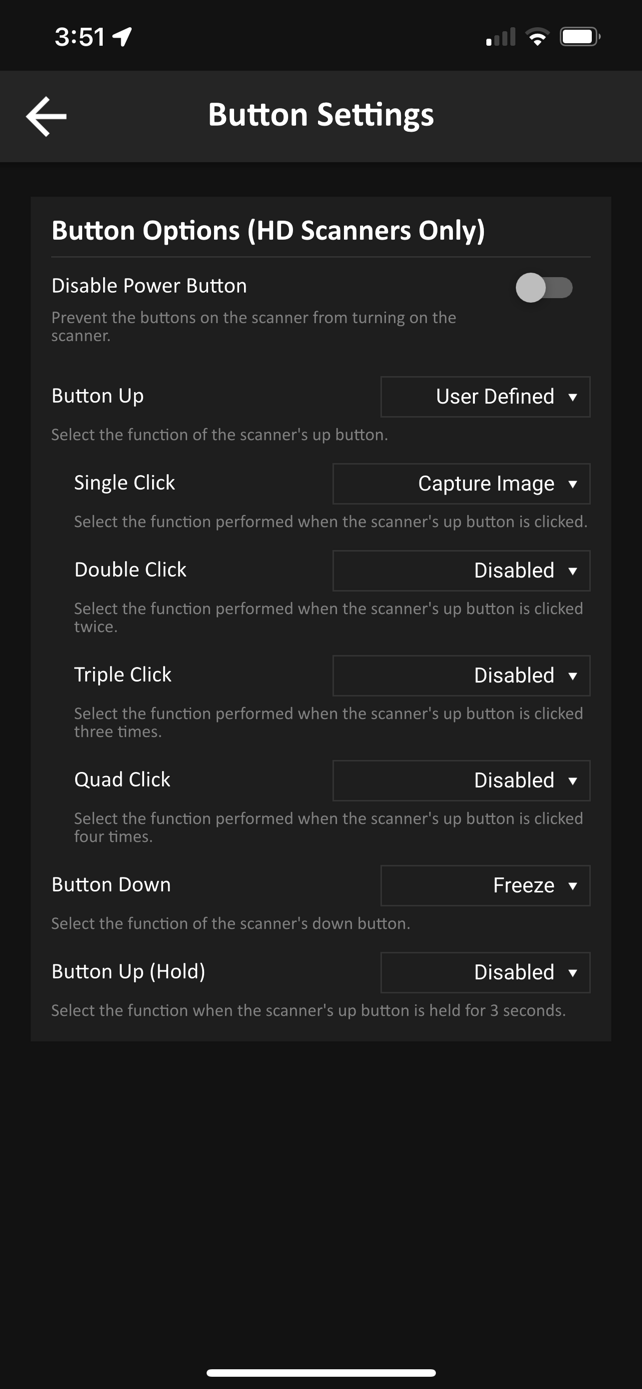 The Clarius HD3 scanner also has buttons and can take up to 30 seconds to power up and prepare for imaging.
Button Up: Press to turn on the scanner or while scanning to capture an image.
Button Down: Press while scanning to freeze or unfreeze an image.
If you turn on the Clarius Scanner HD3 and leave it untouched, it will go through the following
modes to help reduce battery power and temperature:
1. After three seconds, it decreases frame rate.
2. After 30 seconds of decreased frame rate, it freezes.
3. After 10 seconds in freeze mode, it goes idle.
4. After 15 minutes of idle time, it shuts down.