Turning Off the Scanner
In Clarius App 6.1 and later
1. If you are on the Patient Demographic, Indications, live scanning, Review, or Impressions page, tap on the menu bar to expose a drop-down list, select Scanners tab and tap the disconnect icon

.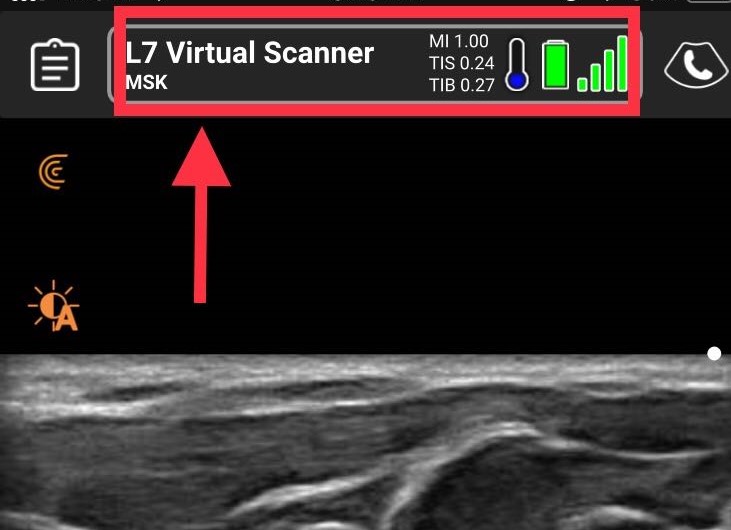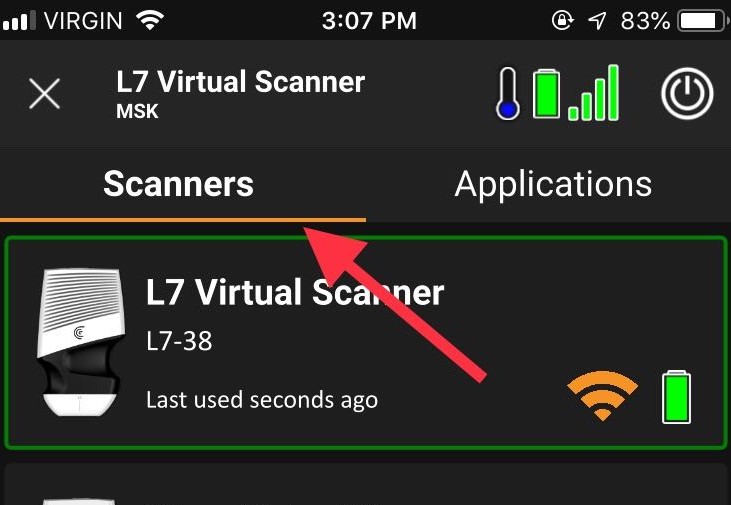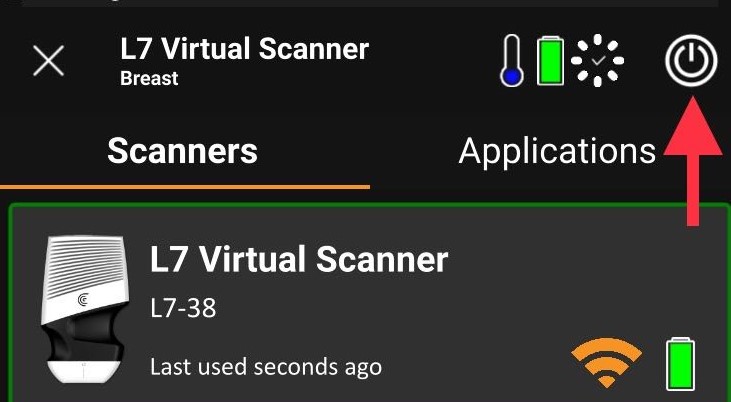 In Clarius App 5.2 and older
If you are on the Patient Demographic, Indications, live scanning, Review, or Impressions page, tap on to return to the Workflows page.

Tap on the to return to the Scanners page.

Tap on the to disconnect your scanner.

The 1st generation Clarius scanners does not have a physical power-off button. To fully turn off the scanner, remove the battery. Clarius HD scanner buttons can be configured to power off the scanner in the app settings.
Note: We recommend that you store the battery separately from the scanner at the end of scanning sessions when the scanner is no longer needed.