In Clarius App 7.1 or newer
Users can now create multiple exams, pause or shelve

exams when needed, and resume exams later for measurements or annotations before ending the exam to submit. From the App's Exams history list, you will now see 'In Progress' and 'Complete' tabs of the exams list.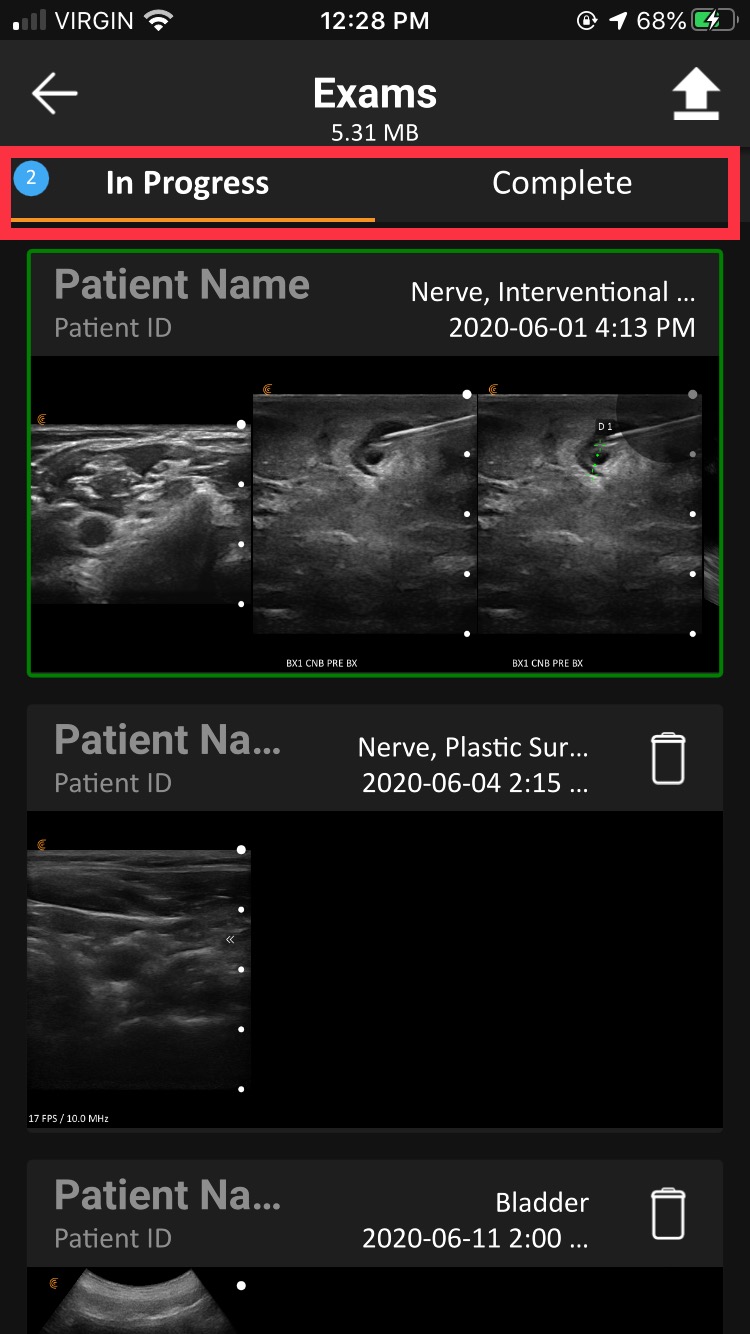 In Clarius App 6.1
From the live scanning page or Application page, tap the patient demographics icon at the top left corner of the app.
A pop-up warning "Go to captures" will appear. Tap this warning to redirect you to these captured images to review.
Tap Scan to resume the exam.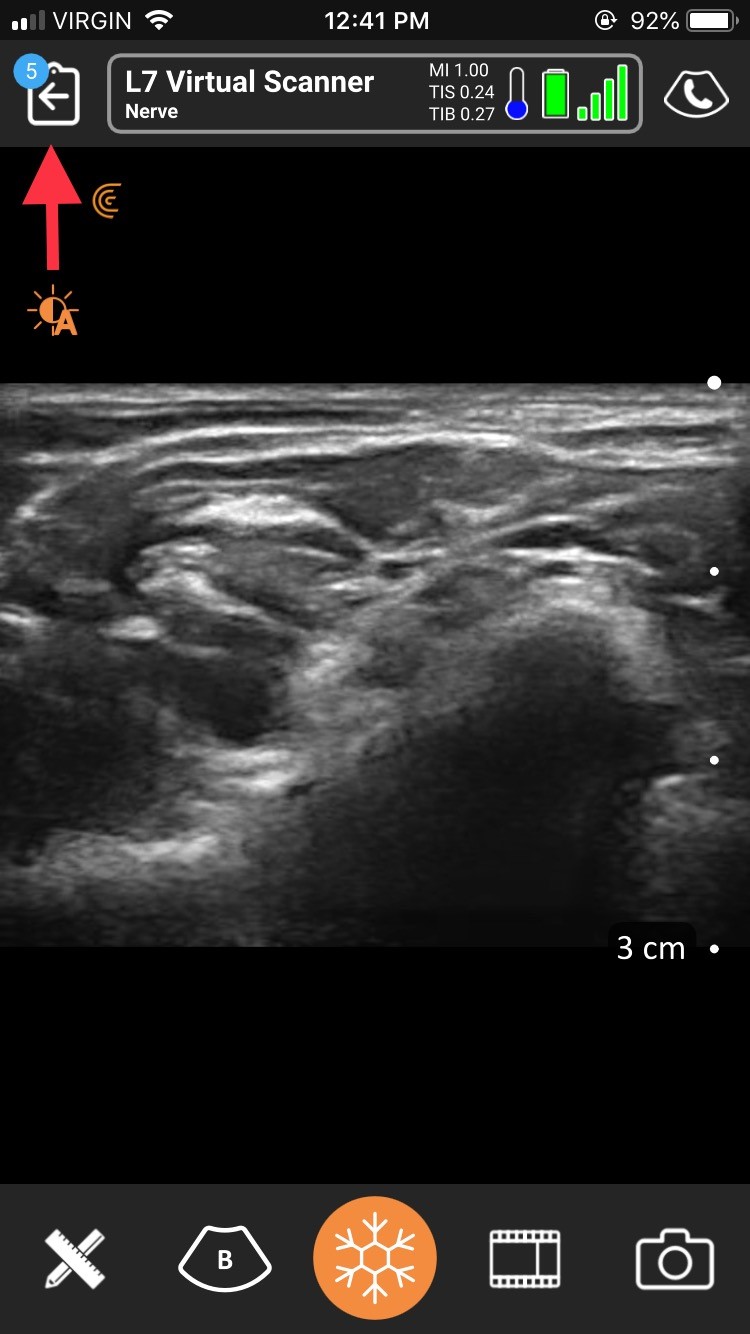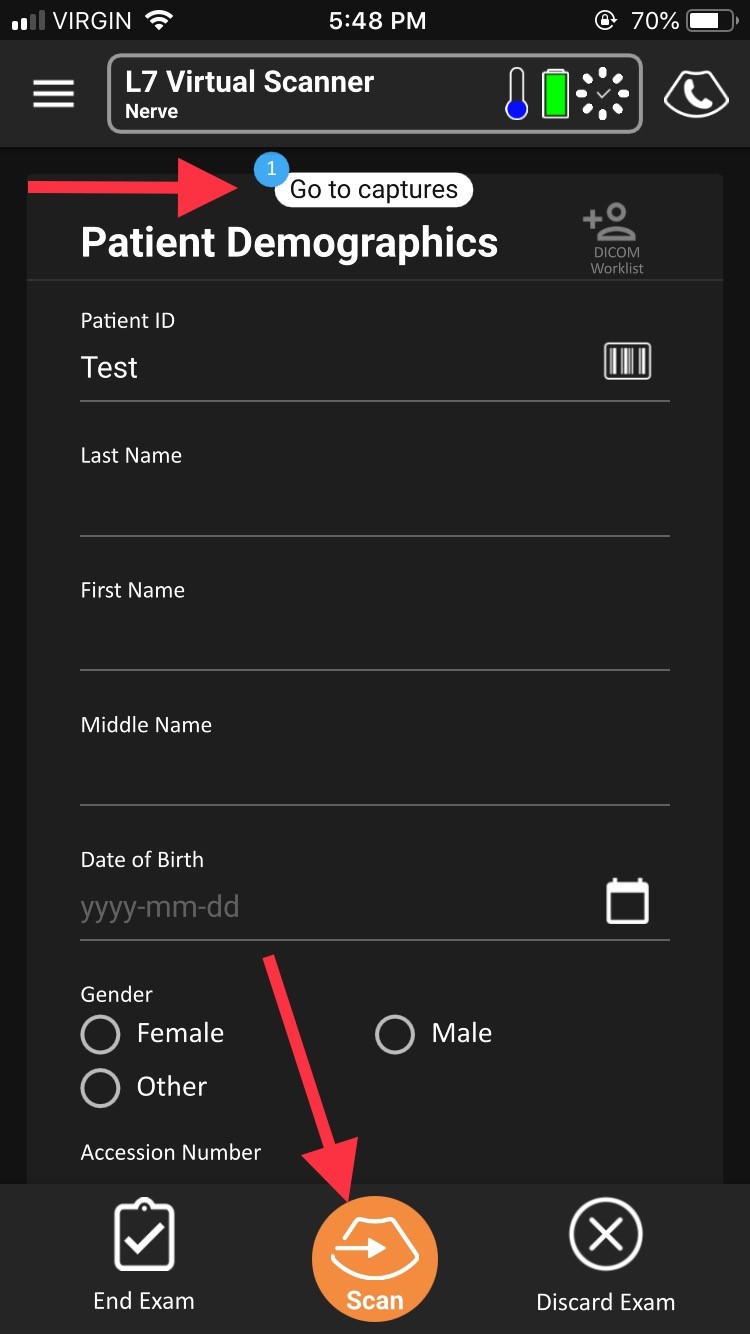 In Clarius App 5.2 and older
On the Scanners page or the Workflows page.
Tap .
Select Open Exam or Discard Exam. Selecting Open Exam will take you to the Patient Demographics page. You will not be able to perform any more live scanning but will be able to review and delete captured images and send the exam to Clarius Cloud or your DICOM server.