The most important thing to do before imaging is to select the correct application. Not selecting the correct application can make the difference between a diagnostic exam and one that is difficult to interpret. Visit our Clarius Classroom for a short video on how to select an Applications page.
To switch applications, tap on the menu selection bar, tap Applications tab and select your desired workflow page.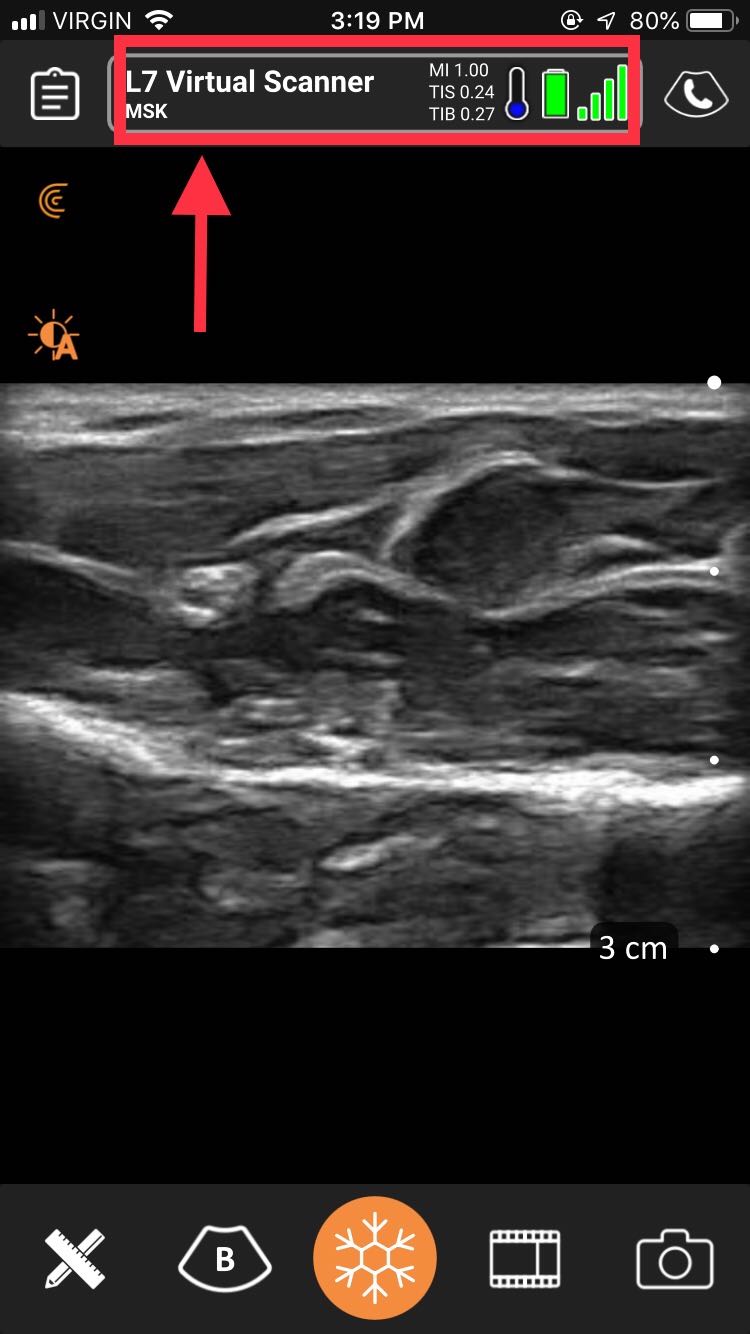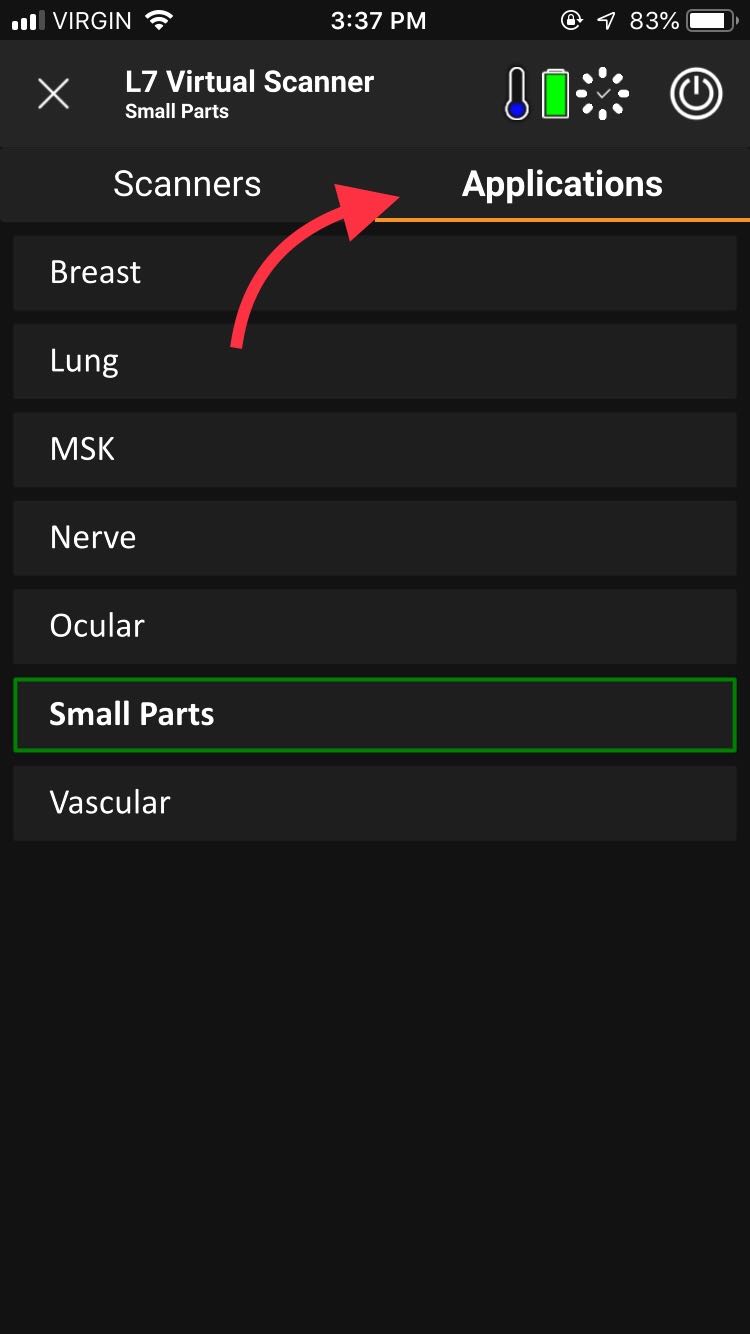 To exit or end an exam from live scanning page, tap on patient demographics icon

and tap End Exam icon

at the bottom left corner. For a short video tutorial, visit our Clarius Classroom on how to end an exam and upload to Clarius Cloud.