In Clarius App 6.1 and later
After selecting the scanner, from Patient Demographics page, swipe up to enter all notes that apply in Impressions section. Tap scan icon
to begin imaging.
From scanning page, tap review page

to go back to the Patient Demographics page and swipe up to enter further details in Impressions section if needed.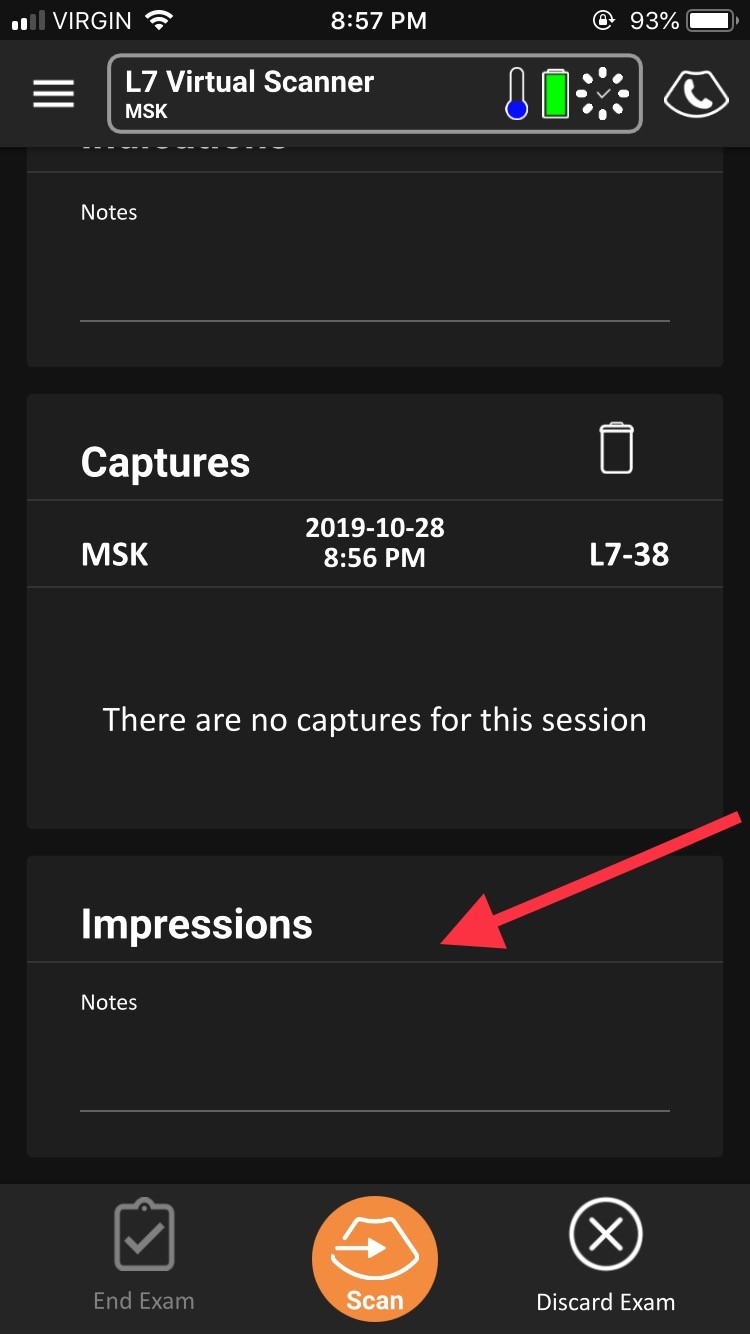 In Clarius App 5.2 and older
After reviewing the images, use this page to record your findings.
On the Impressions page, tap on the Notes field to input notes.

Once you have finished entering your impressions, you can end the exam. Once the exam has been ended, you cannot re-open or resume it.