In Clarius App 6.1 and later
After selecting the scanner, the Patient Demographics page will appear next if the feature "Quick Scan" is disabled. Swipe up to enter all notes that apply in Indications and Impressions section. Tap scan icon
to begin imaging.
If "Quick Scan" feature is enabled, tap the review page icon

to go back to the Patient Demographics page and swipe up to enter all notes that apply in Indications and Impressions section. Tap scan icon
to begin imaging.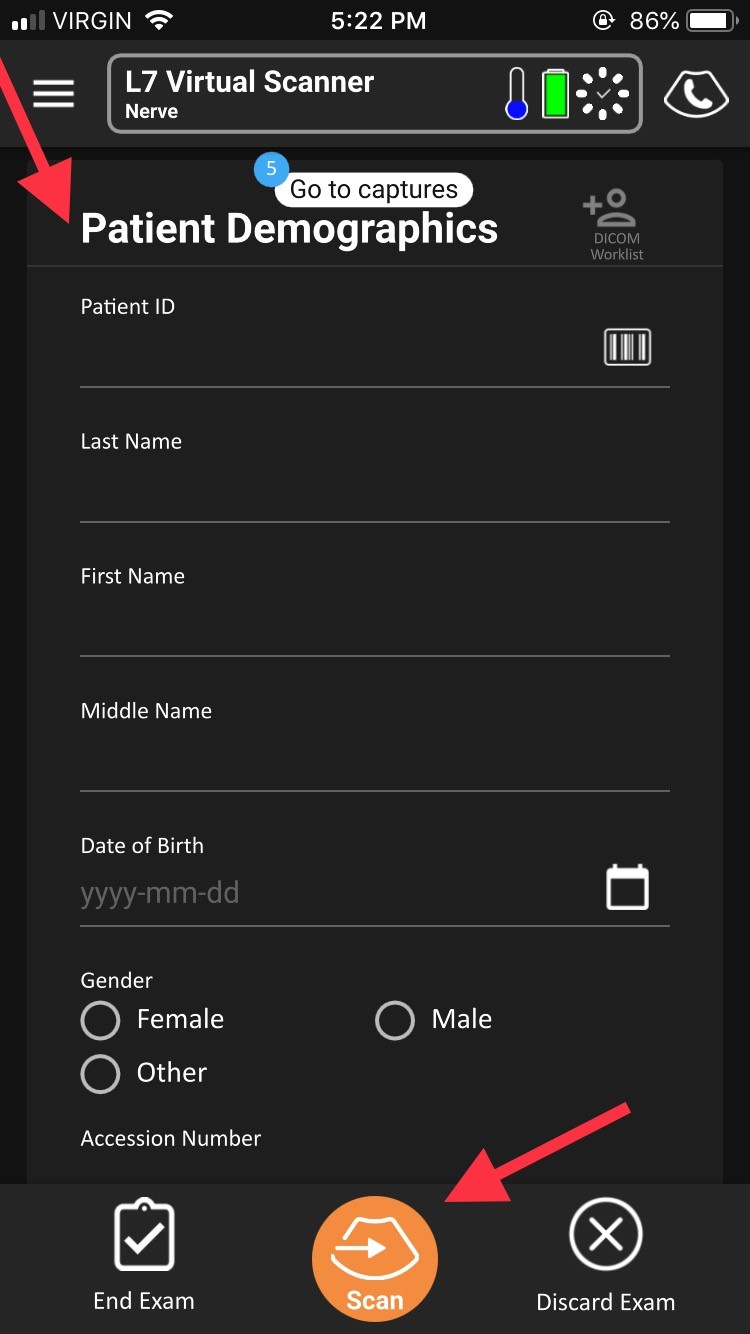 In Clarius App 5.2 and older
Once you have selected a workflow, you will see the Patient Demographics page. Before you begin scanning, enter the fields provided.
Tap on the fields to manually enter the patient's information.
When you have entered all required patient information, tap on to go to the next page to populate the indications.

Once on the Indications page, tap on the notes field to enter any notes.