You are able to share your exam with individuals (known as reviewers) to review and leave comments.
Sending Exams for Review Using the Clarius App
Reviewer Setup
Note: You must be an admin within your institution to add a user.
First, add the individual as a reviewer to your institution in Clarius Cloud.
Sign in to Clarius Cloud.
Click on

My Institution

to go to your most recently viewed institution. If you are in more than one institution, you may need to switch to a different institution. Click on

Users

in the institution menu.
Click on

Invite New User

.

Enter the reviewer's email address. The reviewer will get an invitation email to join your institution.
Sending exams for review
Once you complete an exam, check the Send for Review option, and select the desired reviewer(s) from the Impressions page. The reviewer(s) will be notified by email that they have an exam to review.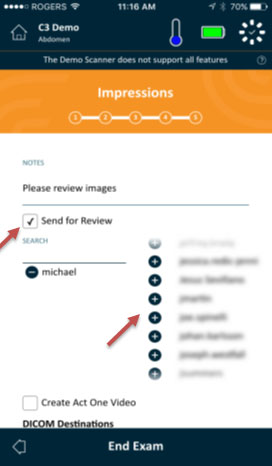 Sending Individual Exams for Review Using Clarius Cloud
Note: You can share individual exams directly from Clarius Cloud, whether or not you are an admin. The reviewer will receive an e-mail with instructions on how to view the exam but will not be added to your institution.
Sign in to Clarius Cloud
Go to Exams. Select the exam that you would like to share.
Click on

Add Reviewers

and type their email address under Share With... or add reviewers by selecting from the drop-down list if invited before.

Reviewing exams on Clarius Cloud
You can view exams that have been shared with you by clicking on Review in the top menu.

You will have access to certain tabs, showing All Exams, exams Awaiting Review and Reviewed exams.
The exam owner and reviewers can use the Discussion tab to exchange comments. Adding a comment will allow the exam to be considered "reviewed".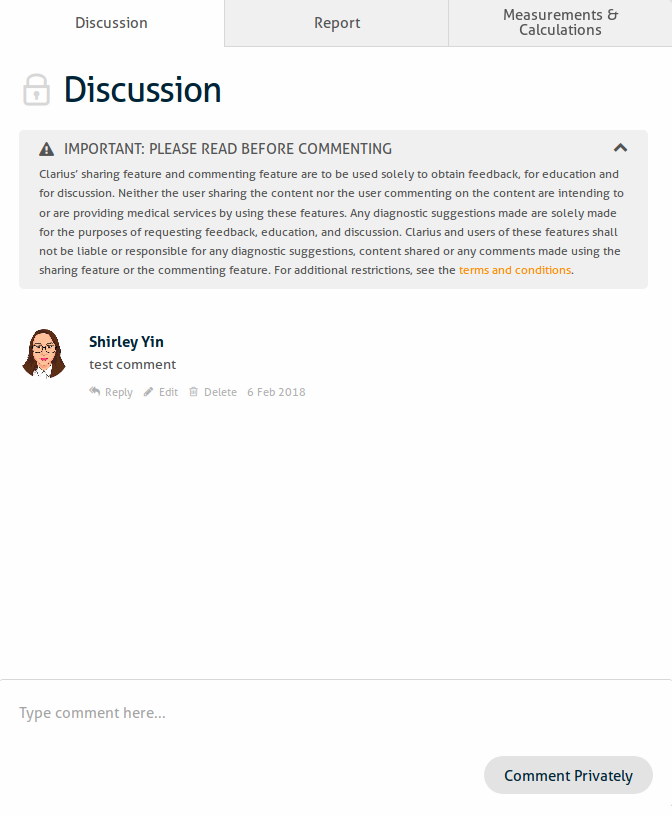 The Report tab can also be used to write a more extensive report, which the exam owner can include when creating a PDF report. Adding information here also allows the exam to be considered "reviewed".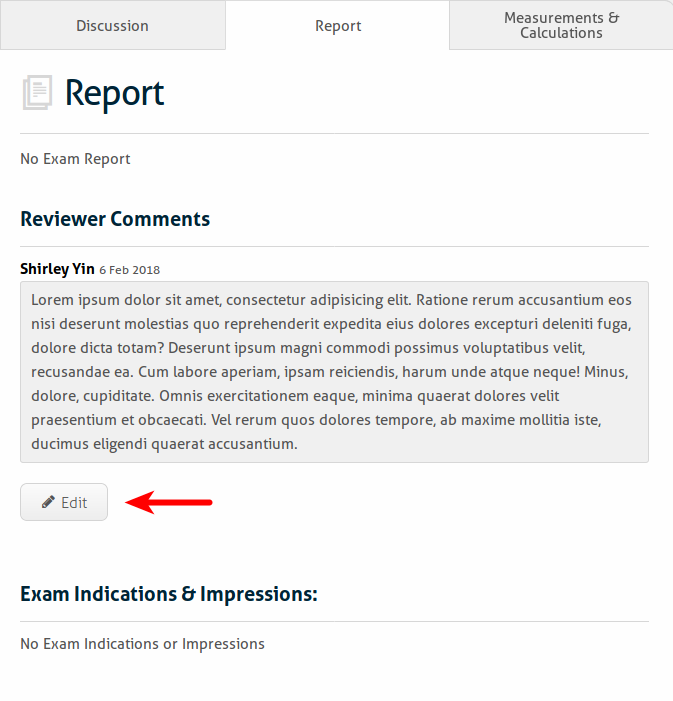 The exam owner will be able to view reviewer comments and include them in a PDF report.