If a problem arises, log submission can quickly help determine the root cause and remedy. User logs do not contain any personal or patient information.
App and Scanner Log Submission
Make sure you are connected to a secured internet connection.
Tap the 3 horizontal lines on the top left corner
Tap on Support and then Submit Logs.
Wait until the message "Logs successfully submitted" appears before leaving the page.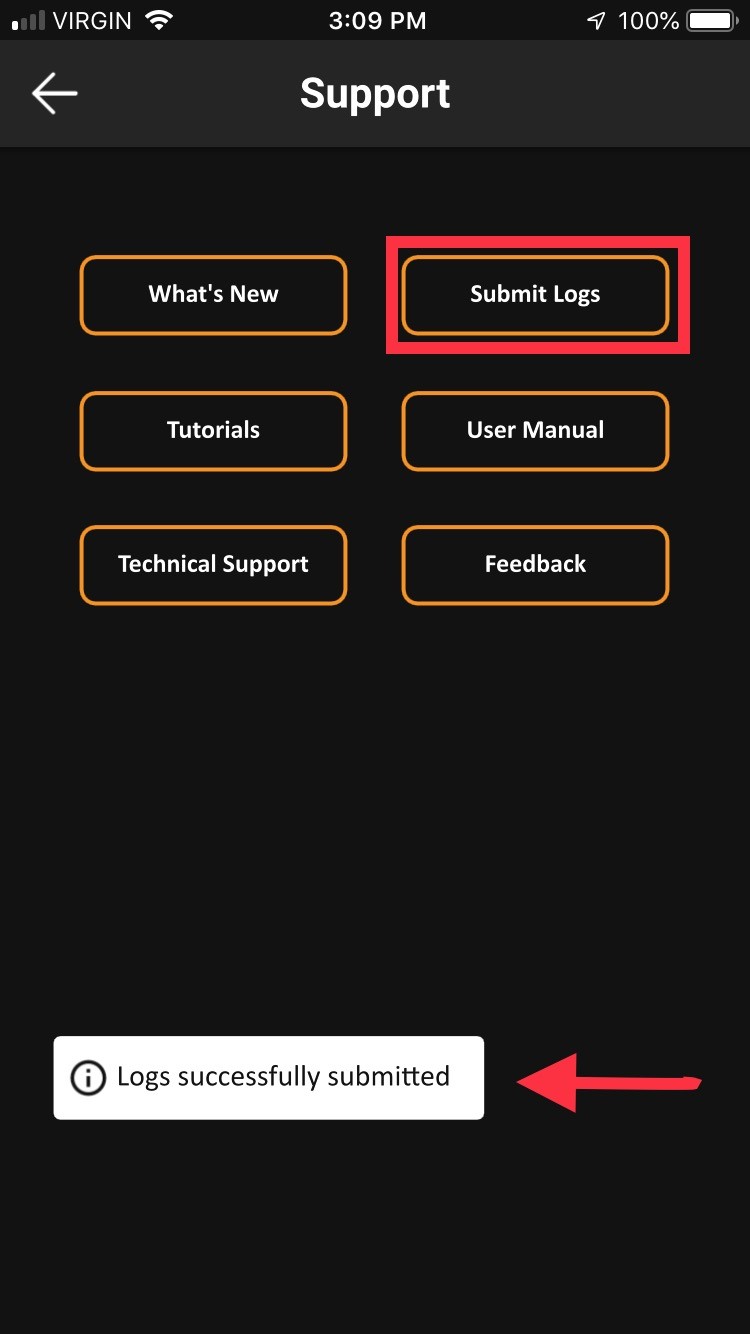 DICOM Log Submission
Make sure you are connected to a secured internet connection
Tap the 3 horizontal lines on the top left corner
Tap on Settings and then select DICOM Server Settings
At the bottom left corner, tap on Logs
Tap Start Capturing Logs
Attempt to resubmit an exam again to the DICOM server. If issues persist, go back to the DICOM Server Settings > Logs. In this page, detailed information will be shown regarding the recent submission attempt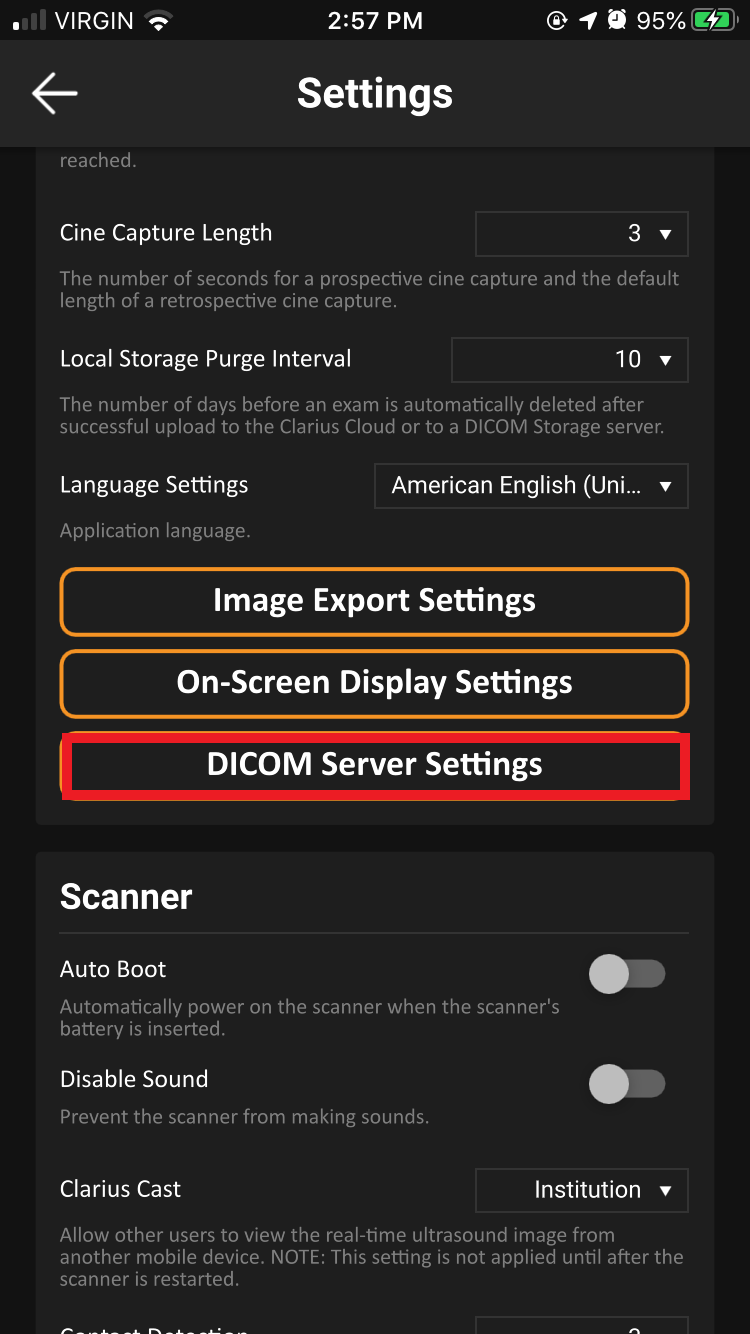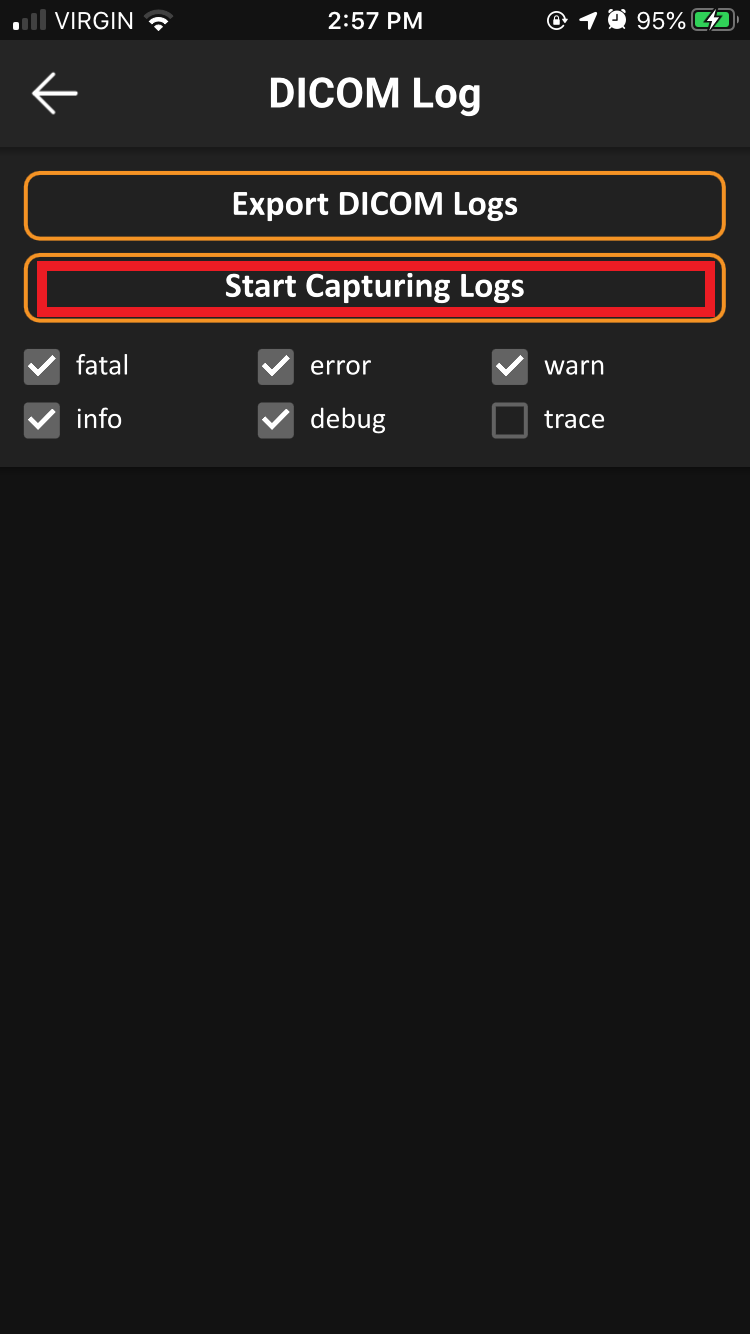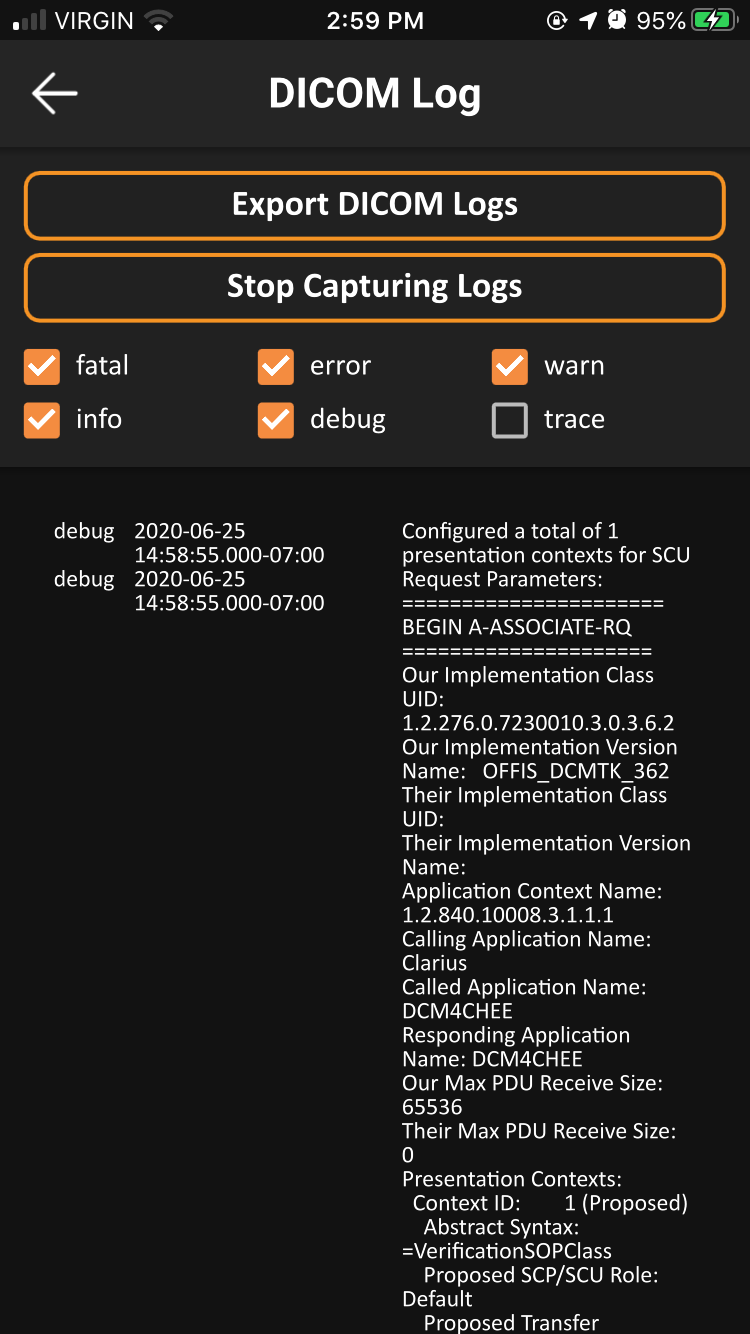 iOS Crash Log
To determine specific issues that may occur on iOS, follow the steps below to send iOS crash logs:
On the iOS device, navigate to device's Settings > Privacy > Analytics > Analytics Data.
Scroll through this list to find entries beginning with `Clarius` (the list is alphabetical)
Tap the most recent row
Tap the share icon at the top right
Email it to support@clarius.com