Anyone can install the Clarius App on their mobile device without purchasing a scanner. The App allows the use of Virtual Scanners that can be utilized for demo purposes. Note that some App features may not function while using Virtual Scanners, such as brightness changes, Color Doppler, and some other imaging modes.
To get started using the Virtual Scanners, install the Clarius Ultrasound App on iOS or Android, and follow the instructions below.
1. Start the Clarius App
Launch the app from your phone's home screen.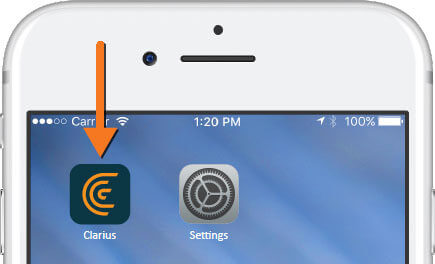 2. Login or Create an Account
Create a Clarius account, then confirm your email address and log in using your new login credentials.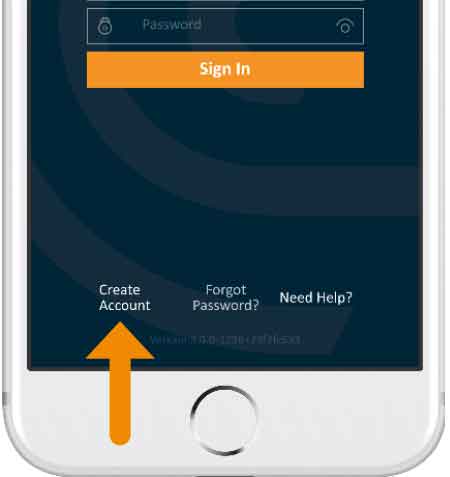 3. Enable Virtual Scanners
Go to the setting screen, and ensure Virtual Scanners are enabled.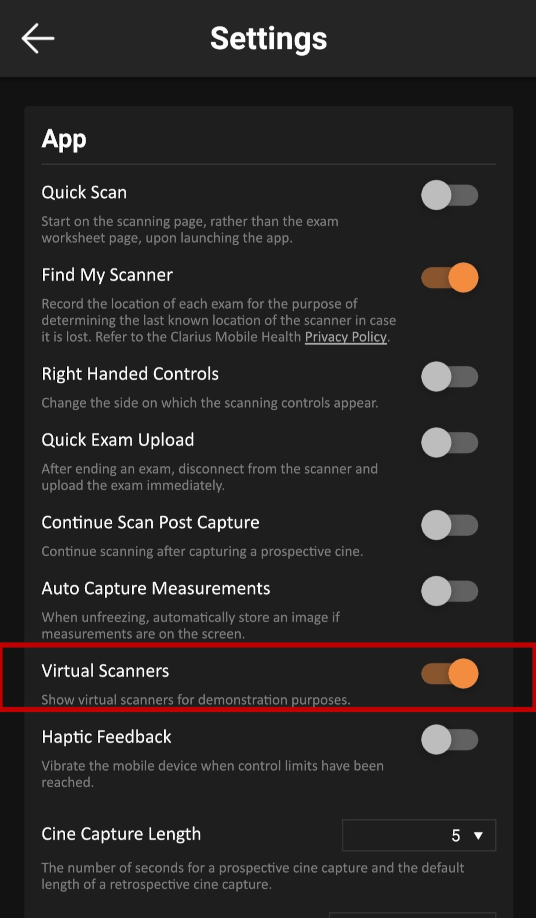 4. Select a Scanner and Application
Select a Virtual Scanner to use. On the next screen, select an application.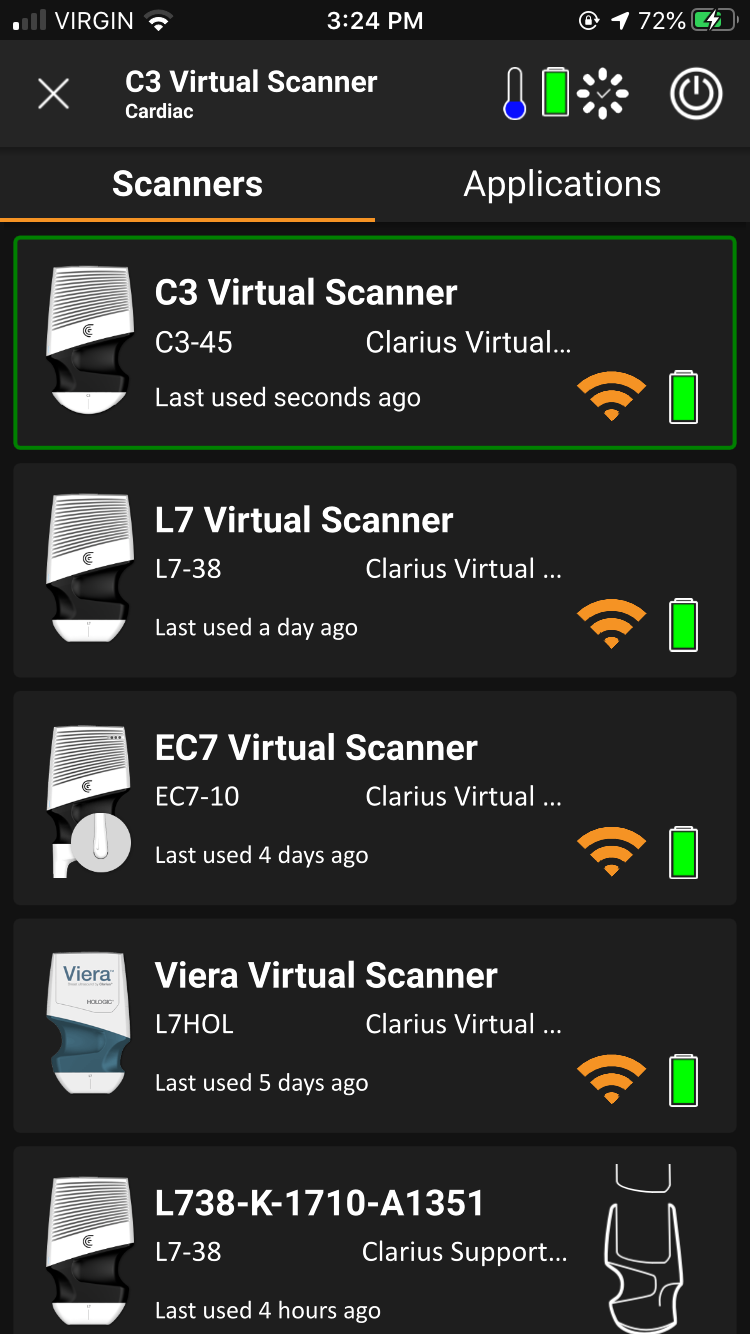 5. Enter Demographics
After selecting the application, you will be brought to the Patient Demographics page. On here, you can enter the patient's name, ID and any notes you have and then tap the scan icon

to start scanning.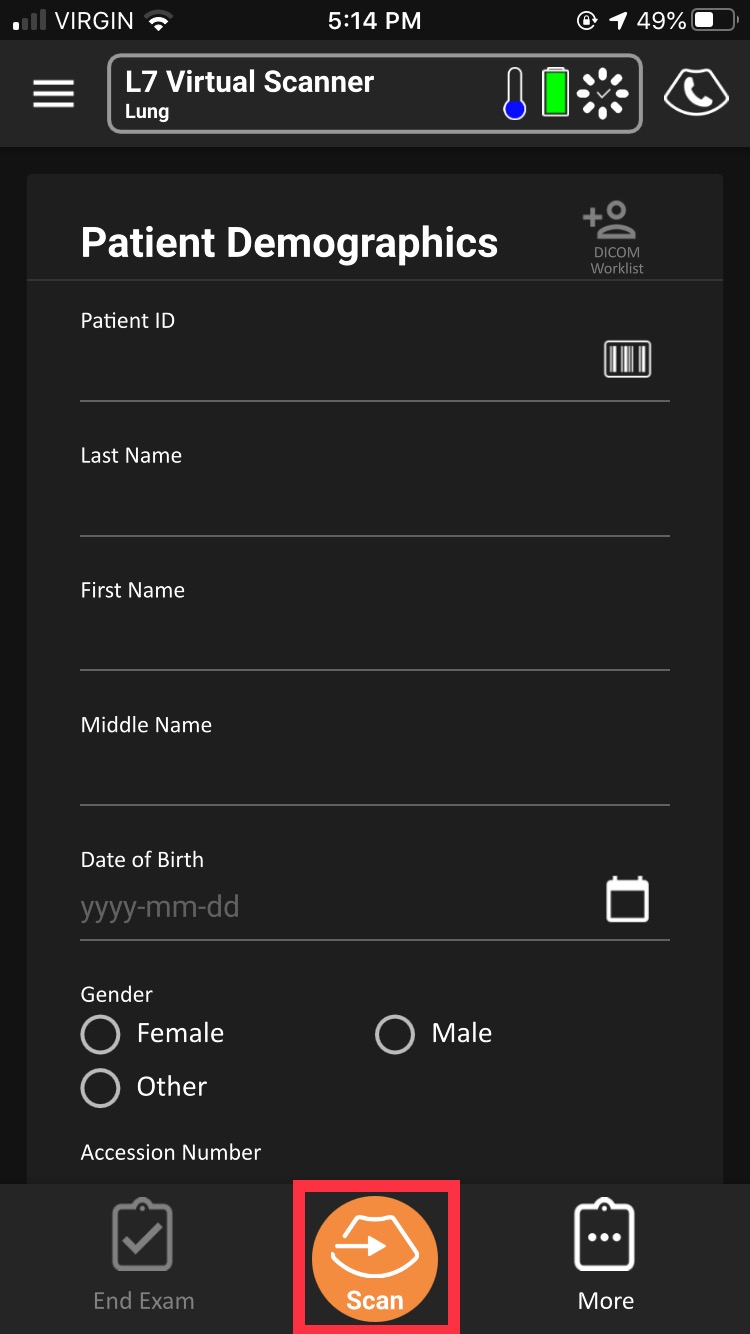 6. Save Images and Videos
Press the camera icon

to save an image and/or press on the film strip icon

to save a cineloop clip for review. All annotations, measurements and pictograms will be saved along with the image.
7. Review and End Exam
After measuring and annotating your images, tap Go to captures to review your images and measurements.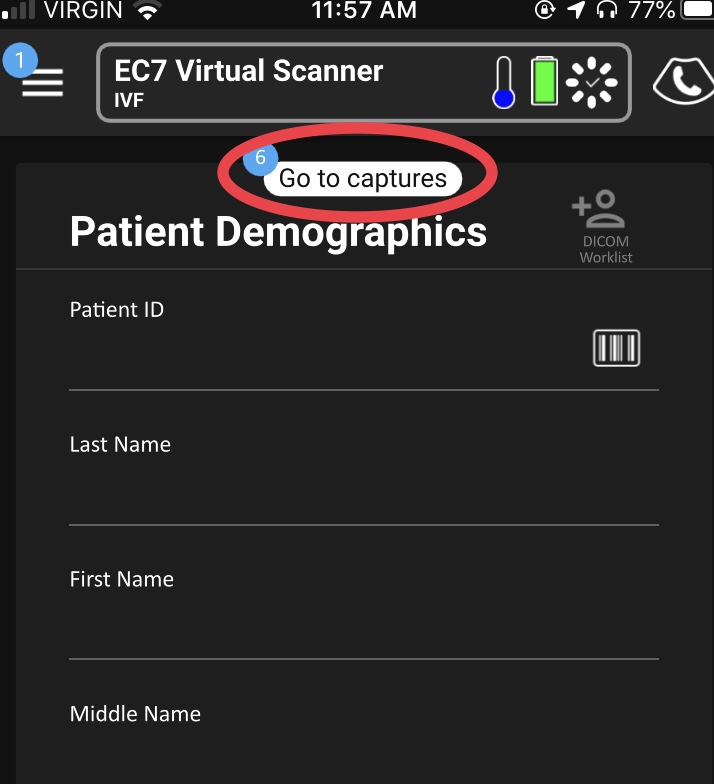 Review recordings and captured images by swiping left and right on the saved images. Enter any notes and comments to the exam before ending the session.
8. Upload to Clarius Cloud
After ending your exam, the images and corresponding examination information will be sent to Clarius Cloud (note: Virtual Scanners exams will be deleted within 48 hours).