You can personalize the name of your scanner that appears when you use the Clarius app. This will allow users with multiple scanners to easily differentiate between them.
Note: You must be an admin of the institution to rename the scanners.
Sign in to the Clarius Cloud.
Select

My Institution

> Scanners
Locate and select the scanner that you would like to rename.
Select the Rename button and enter a new name.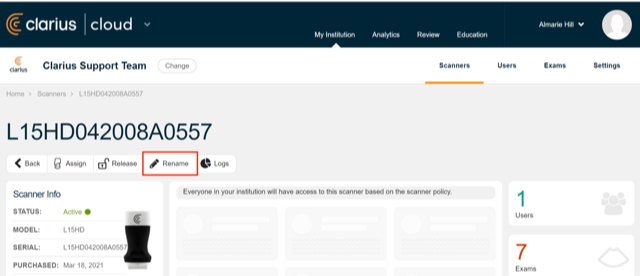 The next time you use your scanner, you will notice the new name.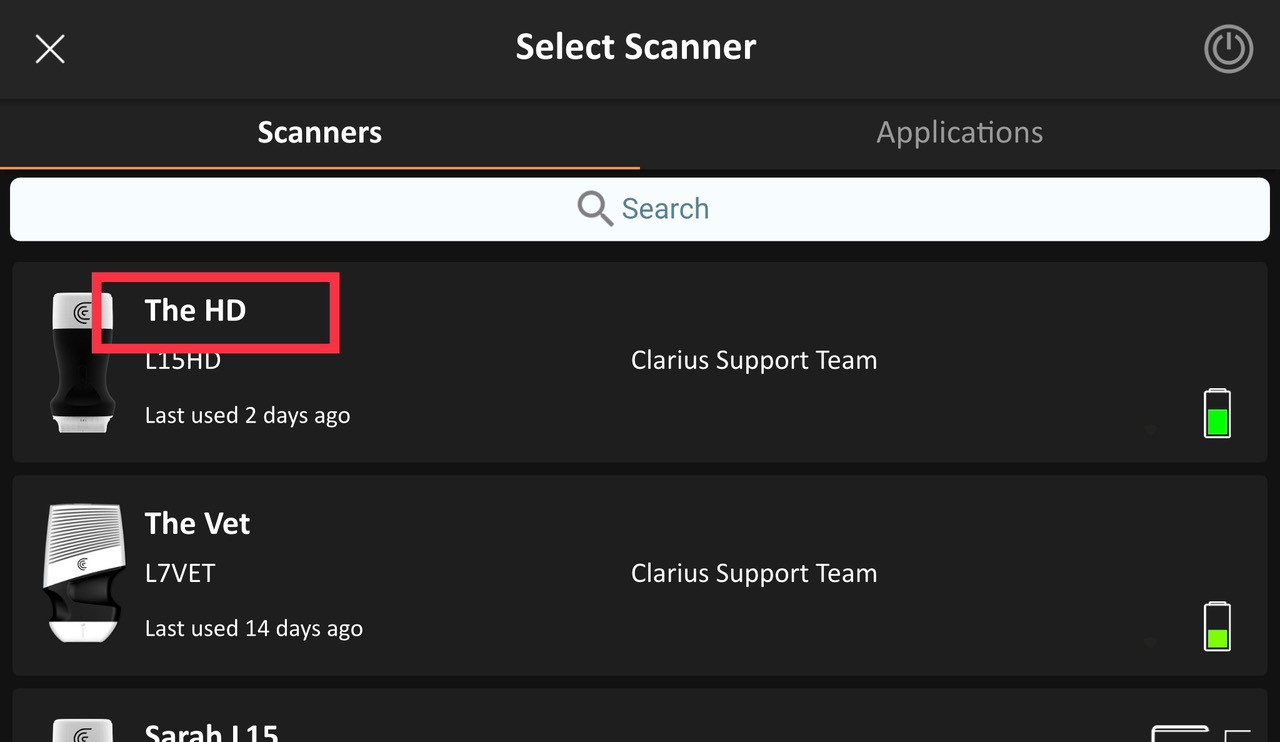 To rename scanners for multi-scanner institutions, follow the steps above and add -1, -2, -3 to the scanner names and place labels onto each scanner to correlate with the number of the scanner. Please contact Clarius for labels.