If the exam did not automatically send to the Cloud or DICOM, or if an exam resubmission is required, navigate to the Exams page from the side menu. To prevent duplicates, if the exam is already uploaded to Clarius Cloud or DICOM, it will not upload again.
Note: Make sure there is an active internet connection.
To resubmit:
Tap the 3 horizontal lines on the top left hand corner of the App.
Select Exams and navigate to the exam required to resubmit.
Select the cloud icon to re-send to Clarius Cloud or to re-send to a DICOM Server.
The status will be updated to reflect the resubmission success.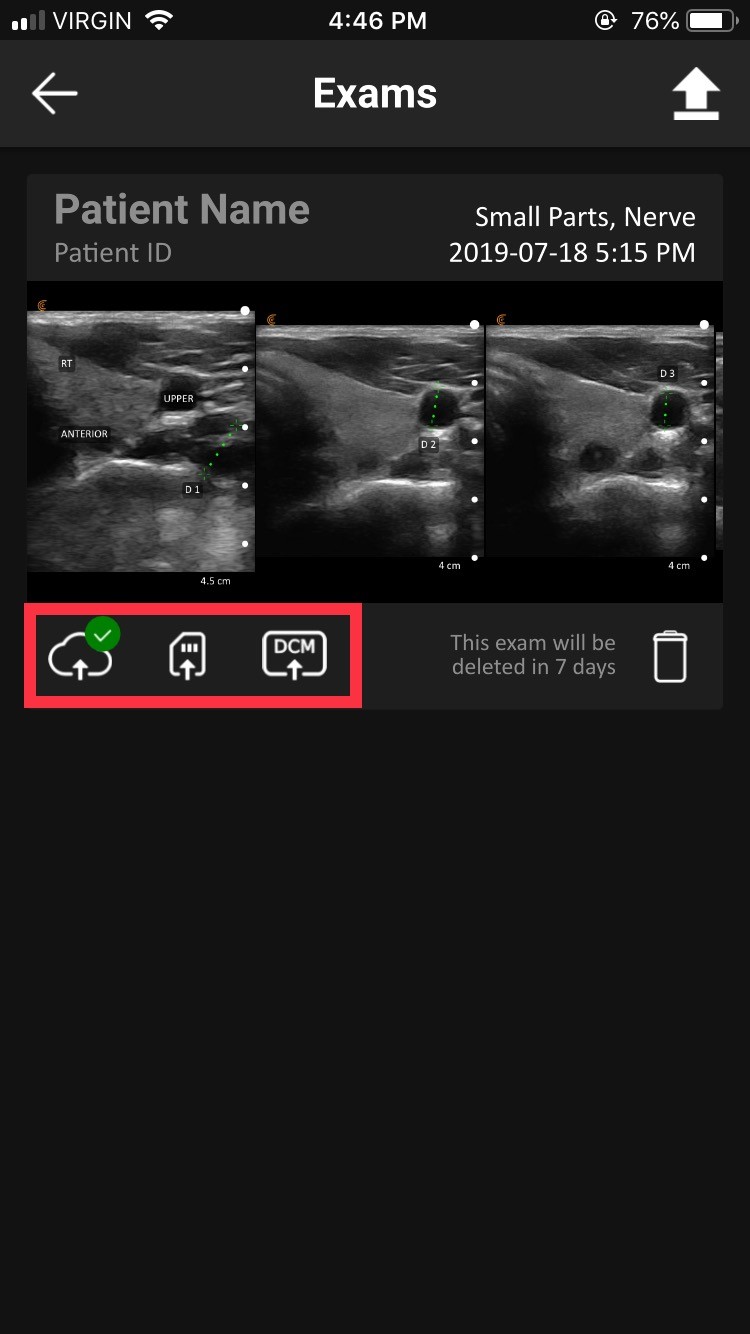 Note: The Clarius app only uploads data when it is the active app and not running in the background.