The signal bar indicator being green appears when the scanner is on live scan mode while connected. If there are no images detected, the color could change from green to red. This provides information to the user that the frame rate has slowed down since the scanner does not detect anything.
To prevent the scanner from going to sleep, make sure to use a good amount of ultrasound transmission gel so that the scanner detects live image occurring or about to.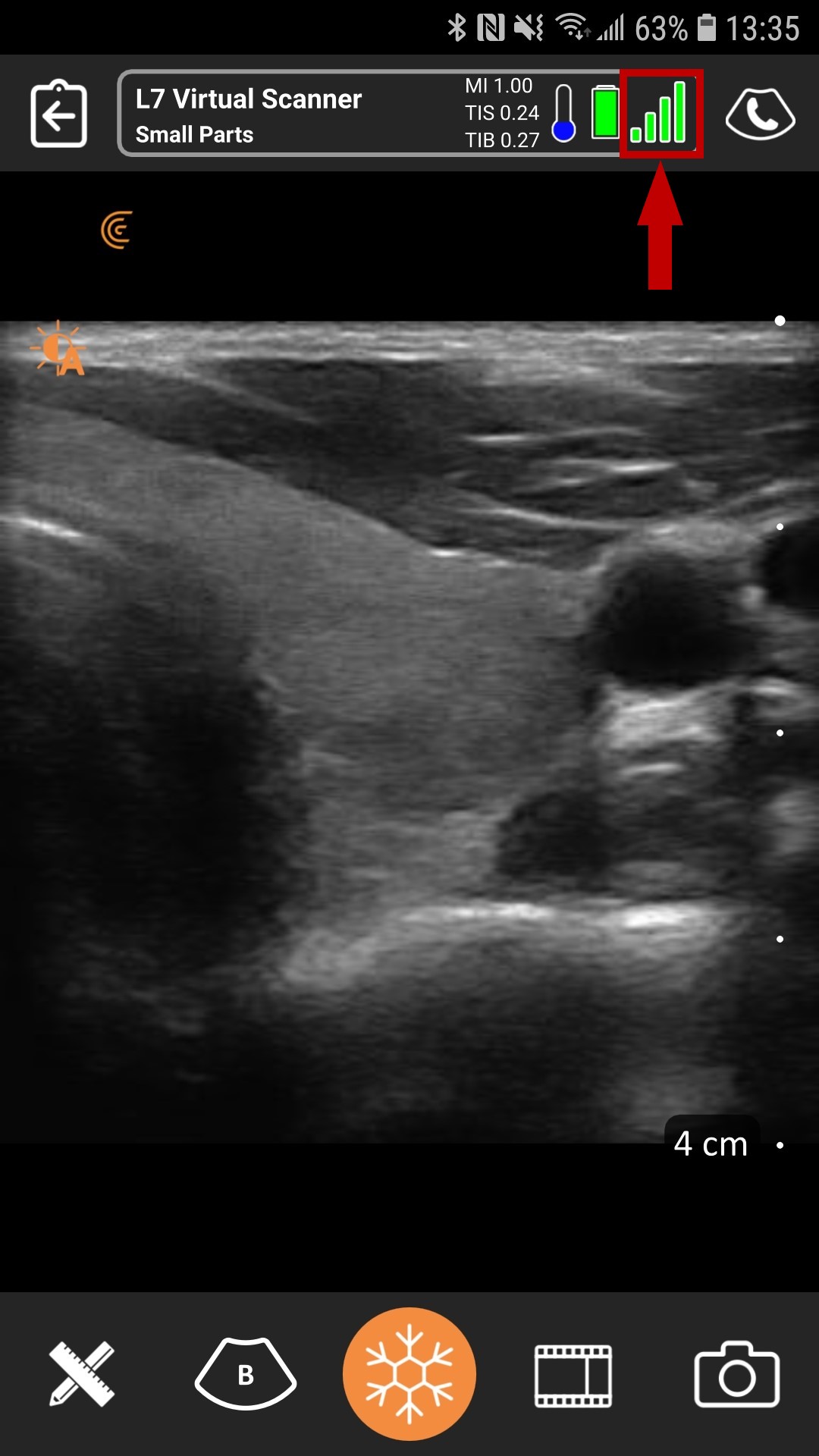 Version 6.1 or later
In Clarius App 7.1 or newer
Contact Detection feature has been added in this version. You can now change the time in seconds to engage a lower frame rate mode when no contact has been detected.
From the app, open the Settings page and under Scanner section, Contact Detection can be found to change your desired length of time. Ensure to relaunch the app while connected to your secured local internet for the changes to take effect.