Clarius Ultrasound Scanners have been preset based on each selectable workflow to ensure the imaging settings are finely tuned to the anatomy that you're scanning. Through our patent-pending automated gain technology, you'll be able to view the important structures in the majority of cases. Where some manual intervention is required, one tap of the gain control on screen will enable a manual overall gain and TGC sliders.
Diagnostic ultrasound images use 256 levels of grey to convey important information about the anatomy inside the body. To ensure that the image is well backlit and that the contrast ratio is maximized, we recommend that you adjust your screen brightness to maximum or near-maximum while using the Clarius Ultrasound App. There may be automated methods to do this within the App in the future.
The Clarius Ultrasound App also uses an internal brightness correction which can be adjusted from the Settings page, we recommend this be set to a value between 12 - 14 depending on the your smart device's screen.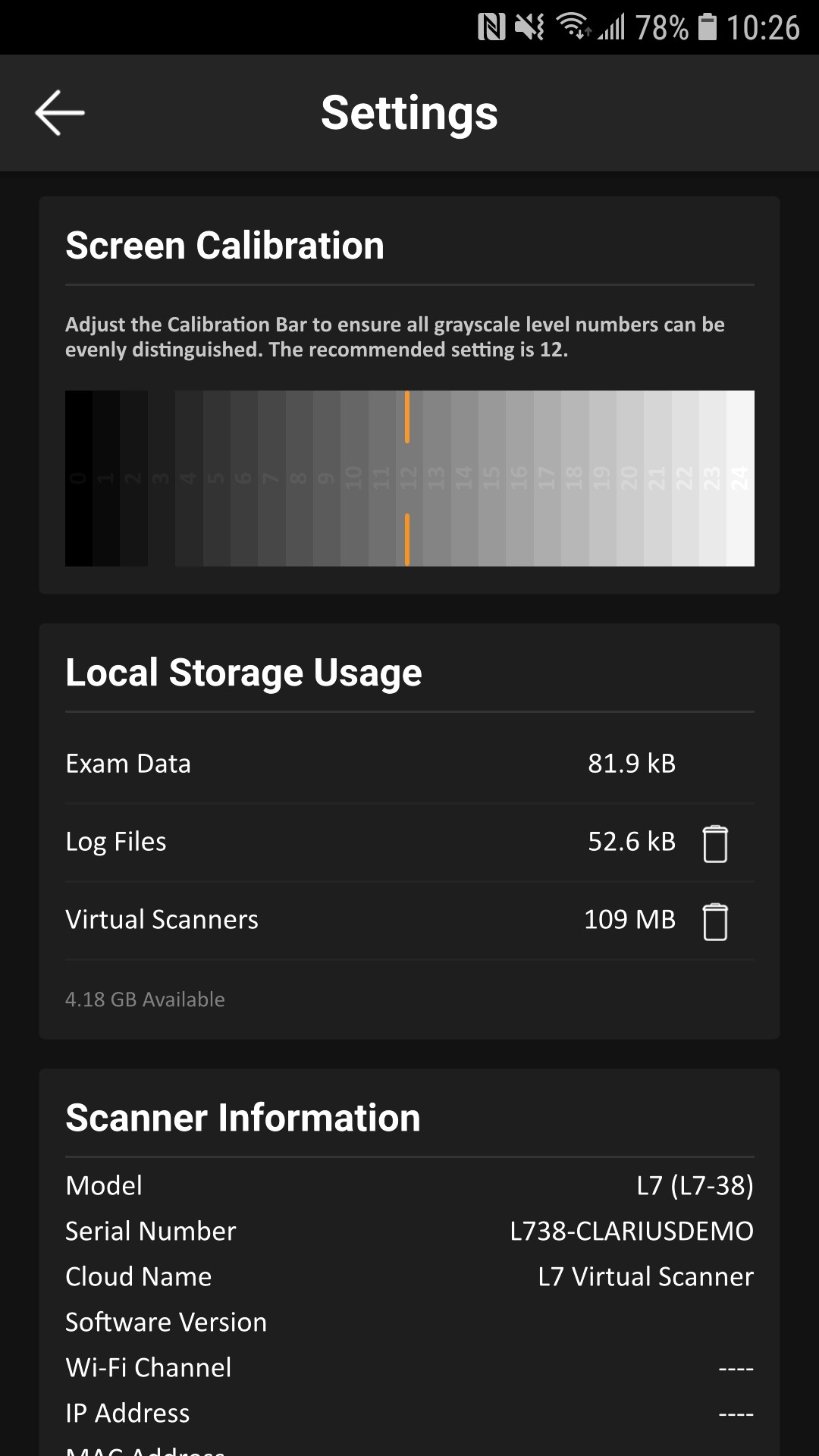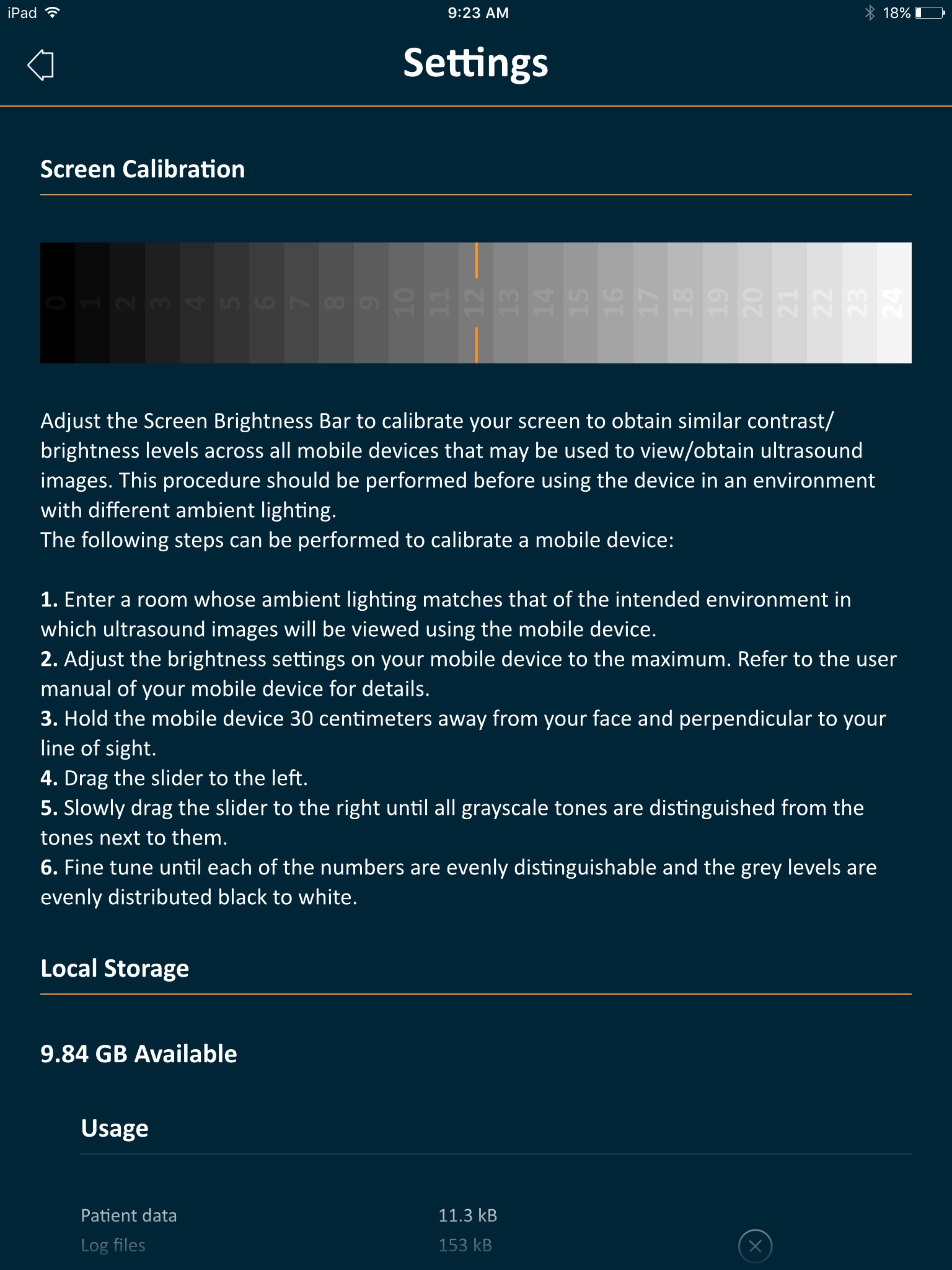 Version 6.1 or later Version 5.2 or earlier