You are only able to see and select scanners that belong to an institution associated with your Clarius Cloud account.
The lock icon indicates that your institution admin must grant you permission to use the scanner. If a scanner is currently in use, it will be either greyed out marked as In use by another user or as Castable with 

 (an updated Clarius Cast feature). Please see article regarding Clarius Cast for more information.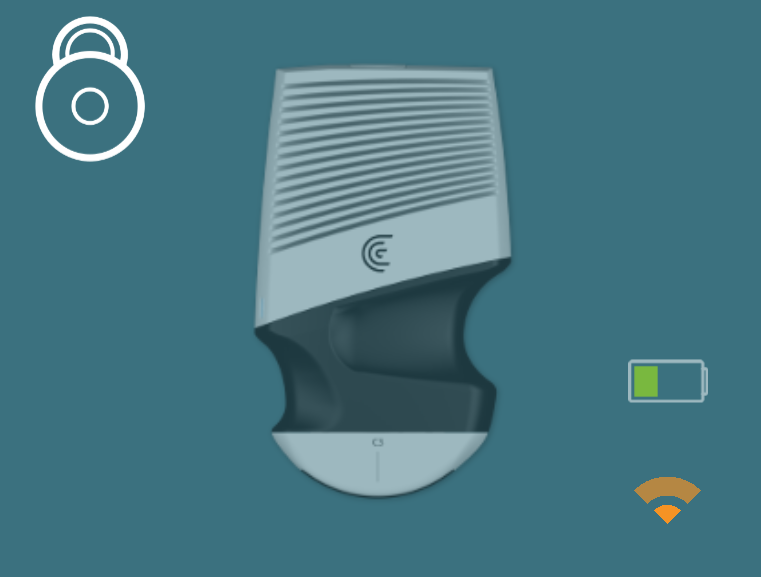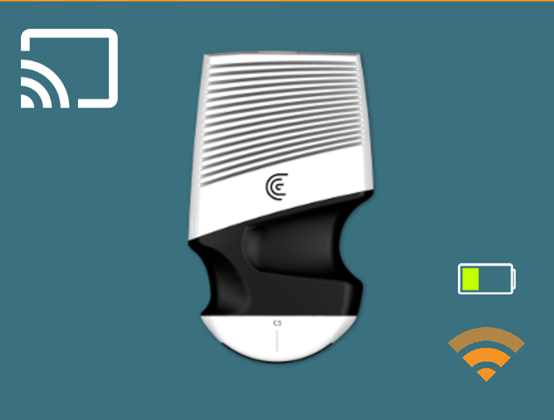 Identifying a Clarius Ultrasound Scanner (Find My Scanner)
In Clarius app 5.1 or newer
From the Scanners page, swiping left on the scanner (except Virtual Scanners) will reveal an Identify Scanner  button.
Tapping on  will trigger an audible sound emitted from the scanner and the scanner's LED will rapidly flash blue and red.  
The 

 icon indicates battery level and 

 indicates Wi-Fi signal strength.