Once you have finished entering your impressions, you can end the exam from the app. Once an exam is completed and uploaded to the cloud, you cannot re-open it or resume the exam from the app.
In Clarius App 7.1 and 6.1
Scroll down to the Impressions page and tap on End Exam on the bottom left corner.
A pop-up option will prompt the end user to select the desired location(s) to export the exam to either the Clarius Cloud, DICOM server, and/or Save to Local Media.
Tap End Exam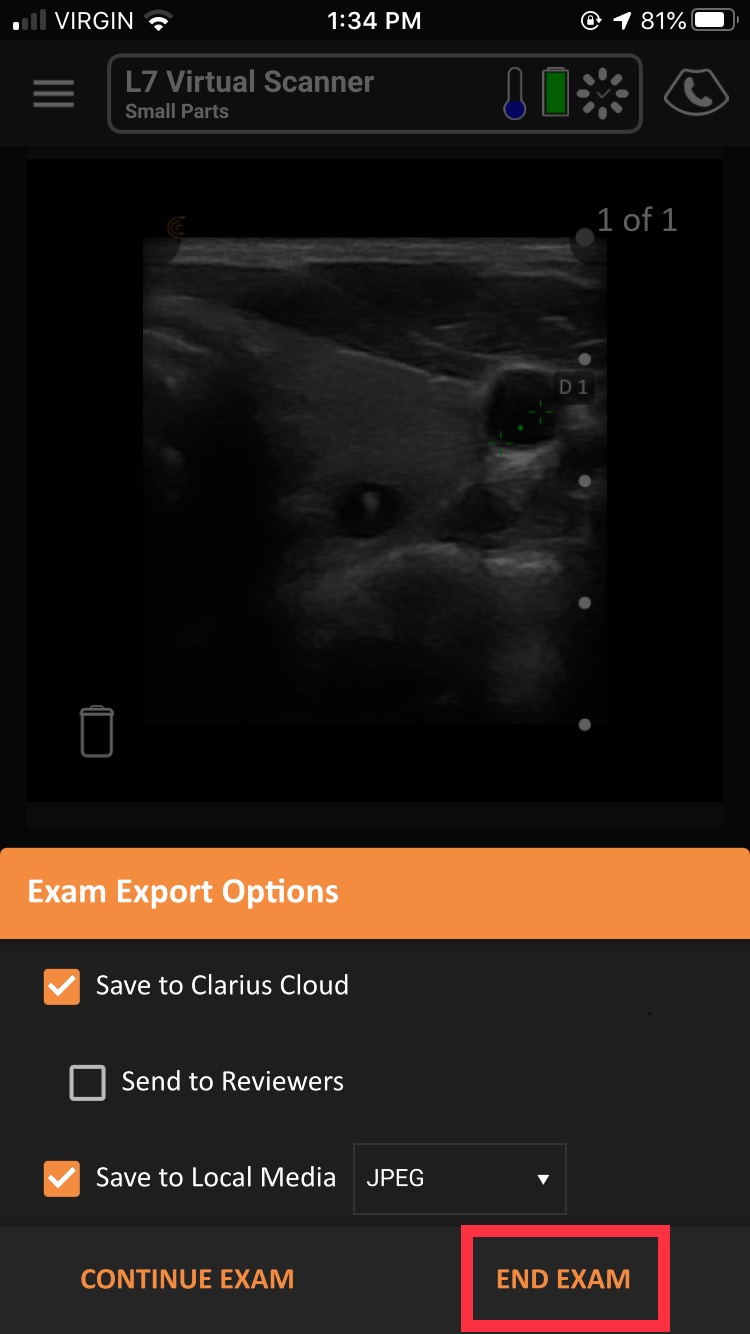 In Clarius App 5.1
Go to the Impressions page and tap on End Exam on the bottom.
A message will pop up asking if you would like to discard, submit, queue, or cancel the current exam.

Discard: The exam will be deleted permanently.
Submit: The app will attempt to upload the exam to Clarius Cloud. If you are connected to Wi-Fi Direct, the app will automatically disconnect from Wi-Fi Direct and connect to your last connected local Wi-Fi network. You will see a cloud uploading icon on the top right corner. Once the exam has uploaded successfully, the status bar will turn green.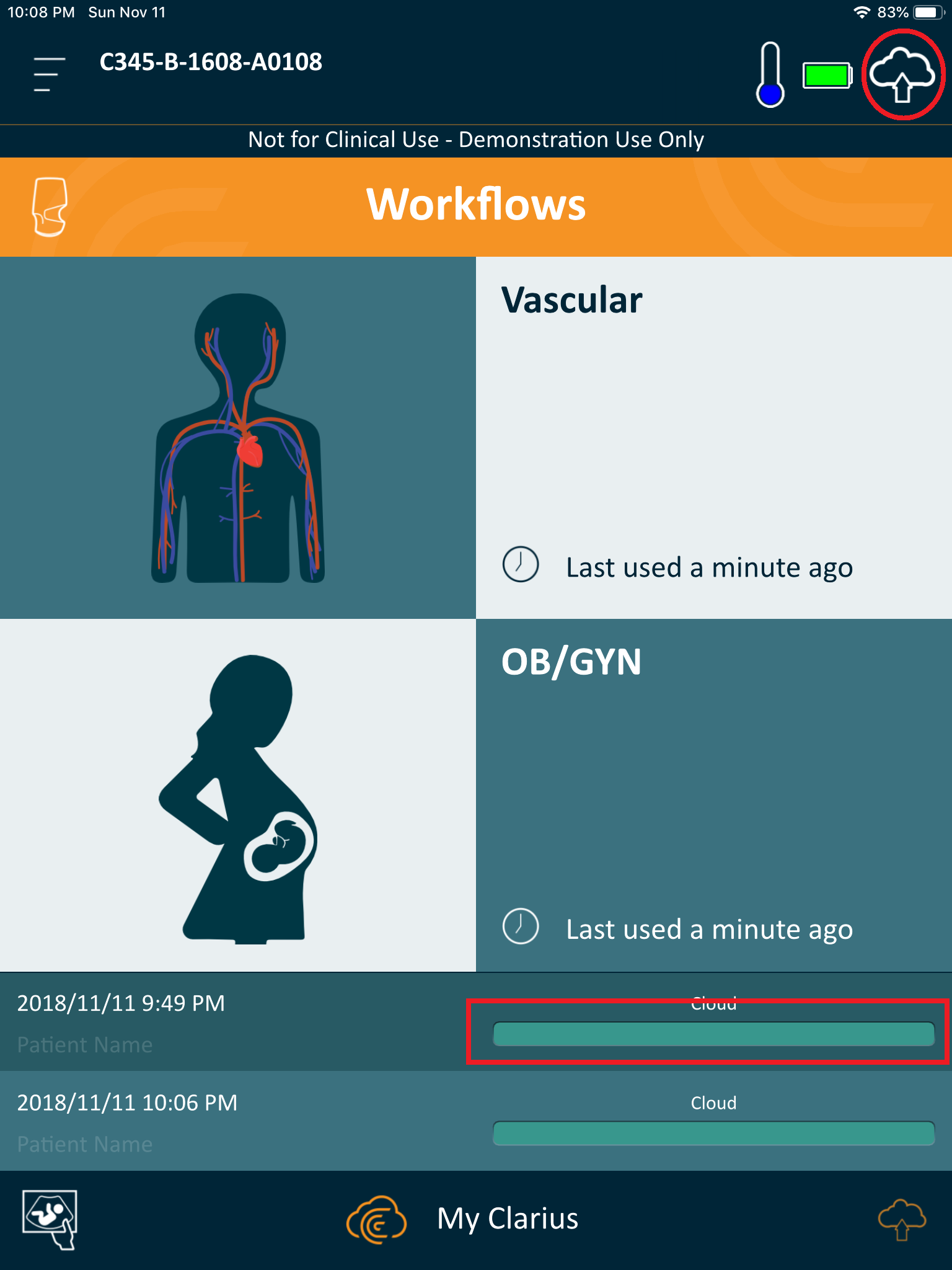 Queue: This option appears only when the scanner is connected using Wi-Fi Direct. The app stays connected to the scanner's Wi-Fi Direct and send all pending exams to the Cloud or DICOM once it connects to the secured internet connection (Wi-Fi).
Cancel: Does not end the current exam.