Once you have finished entering your impressions, you can end the exam. Once an exam is completed, you cannot re-open it or resume the exam.
Go to the Impressions page and tap on End Exam on the bottom.
A message will pop up asking if you would like to discard, submit, queue (new in Clarius app 5.1 or newer), or cancel the current exam.

Discard: The exam will be deleted permanently. 
Submit: The app will attempt to upload the exam to Clarius Cloud. In Clarius version 5.1 or newer, if you are connected to Wi-Fi Direct, the app will automatically disconnect from Wi-Fi Direct and connect to your last connected local Wi-Fi network. You will see a cloud uploading icon on the top right corner. Once the exam has uploaded successfully, the status bar will turn green.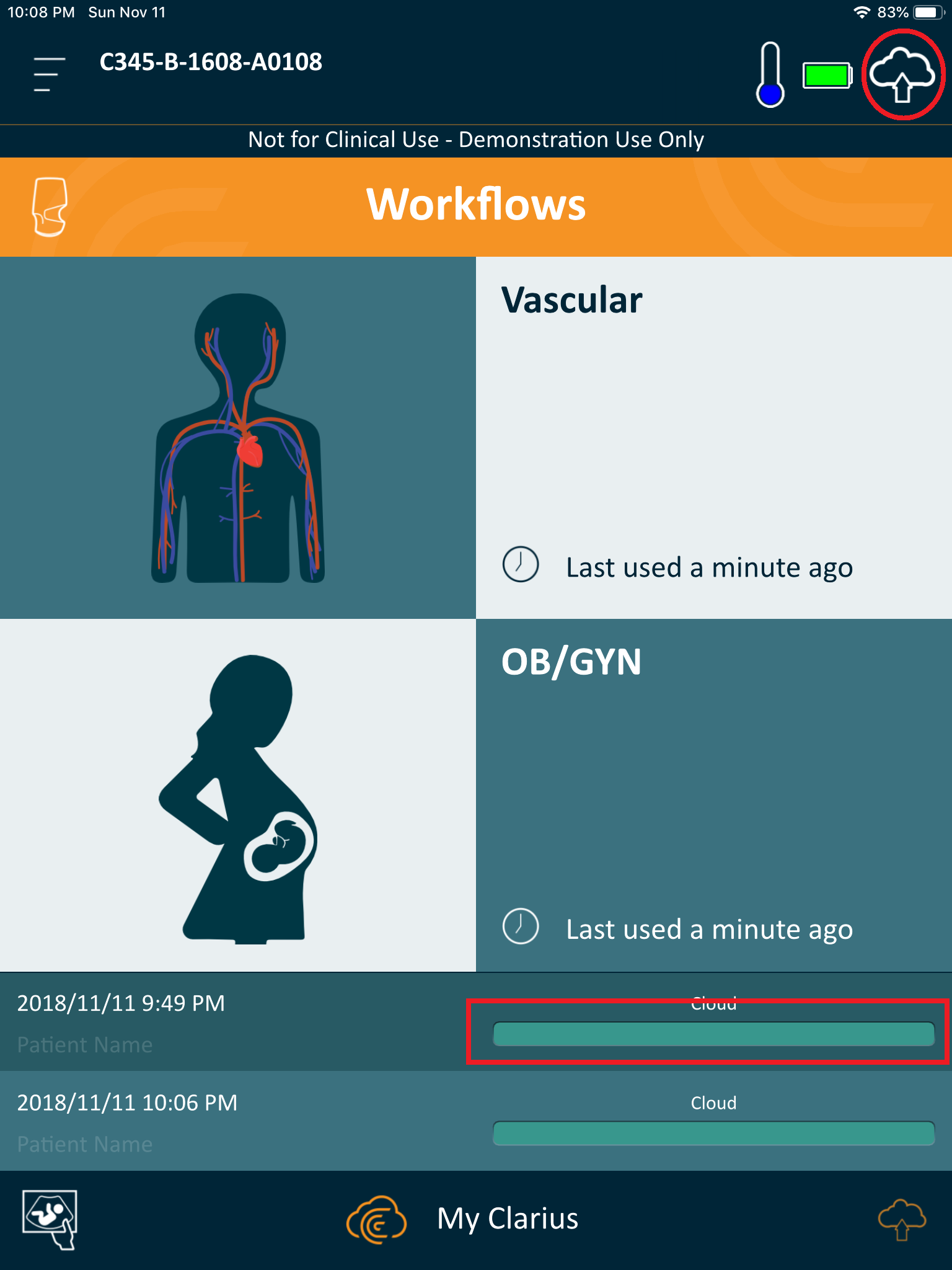 Queue: In Clarius 5.1 or newer, this option appears only when the scanner is connected using Wi-Fi Direct. The app stays connected to the scanner's Wi-Fi Direct and send all pending exams to the Cloud or DICOM once it connects to a local internet Wi-Fi.
Cancel: Does not end the current exam.