In Clarius Ultrasound 5.1, with "Wi-Fi Router enabled", the scanner can be directly connected to the mobile device by using the local Wi-Fi network that the mobile device is currently on. If no network is available, the App will connect using the Scanner's Wi-Fi Direct network.
The Wi-Fi Router feature is disabled by default. If you prefer to use your own Wi-Fi network, it can be enabled from App's Settings.
Tap on the 3 horizontal lines on the top left corner.
Tap on Settings.
Tap the toggle next to Use Wi-Fi Router if Available to turn it on.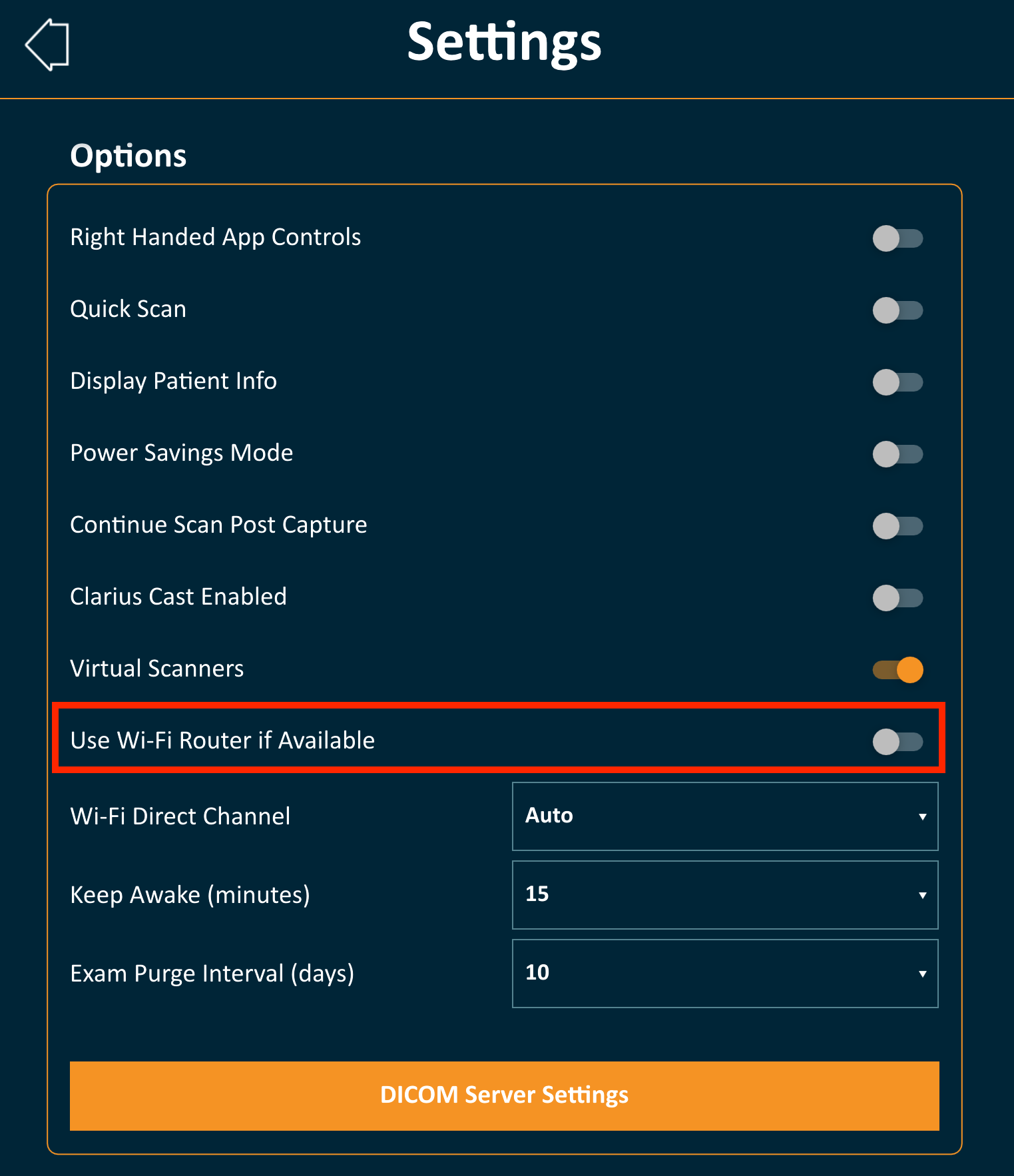 For Clarius Version 4.2.2 or older
1. On the scanner selection page, tap on the cog wheel on the upper left corner. 
2.  A drop down menu will appear to let you choose between Wi-Fi Direct or your own Wi-Fi.
Note: Wi-Fi Direct would be best used if you are using the scanner in areas of poor or no Wi-Fi connection.