Available with Clarius App 5.1 and later
Haptic Feedback will cause the smart device to vibrate once the depth cannot be increased or decreased any further. This informs the user that the depth has reached its limits.
Haptic Feedback is only available on smart devices with vibration function. It is disabled by default. You can enable the feature from the App's Settings.
Tap on the 3 horizontal lines on the top left corner.
Tap on Settings.
Tap the toggle next to Haptic Feedback to turn it on.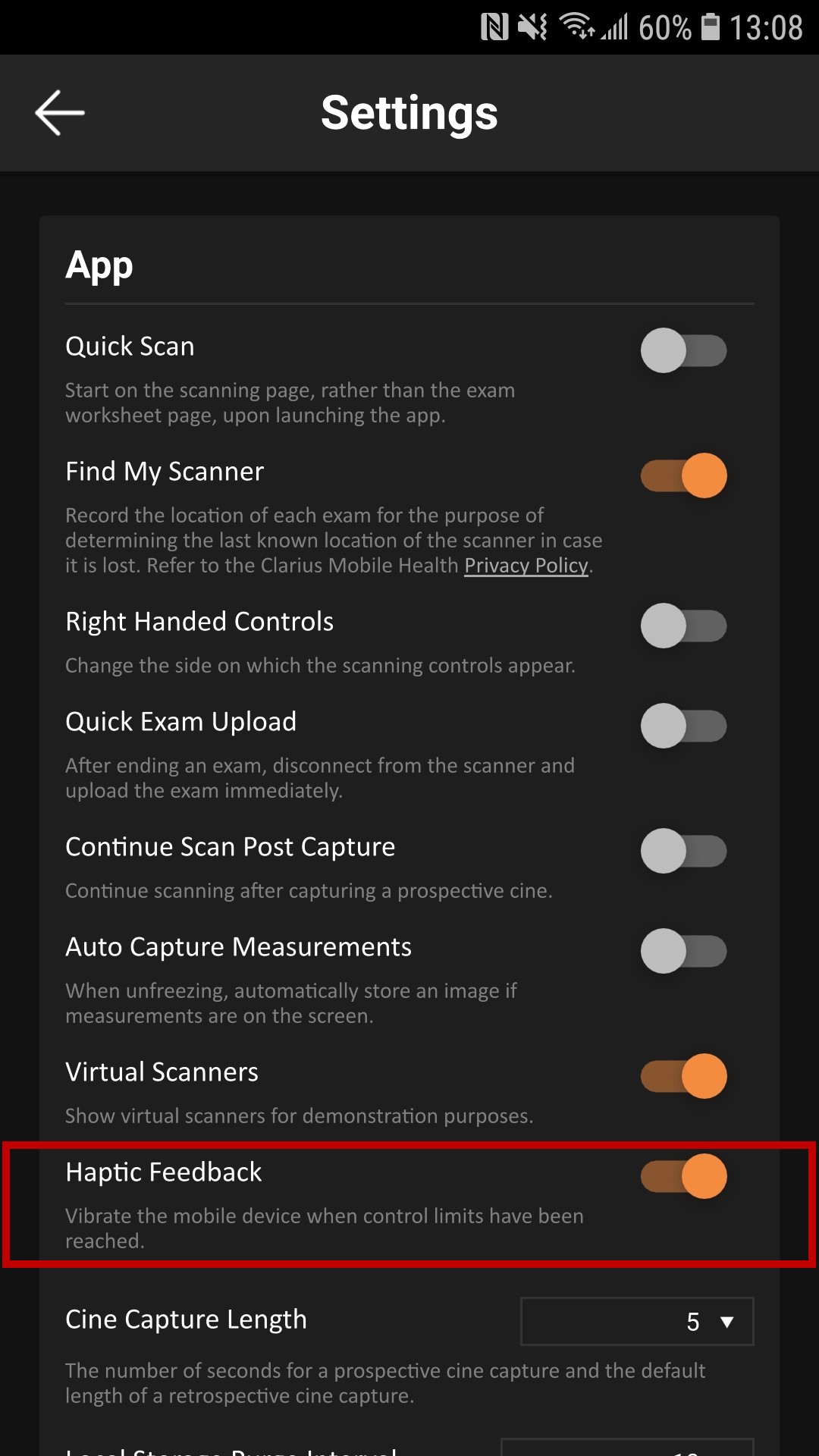 Version 6.1 or later